GM Puts Air Bags Front and Center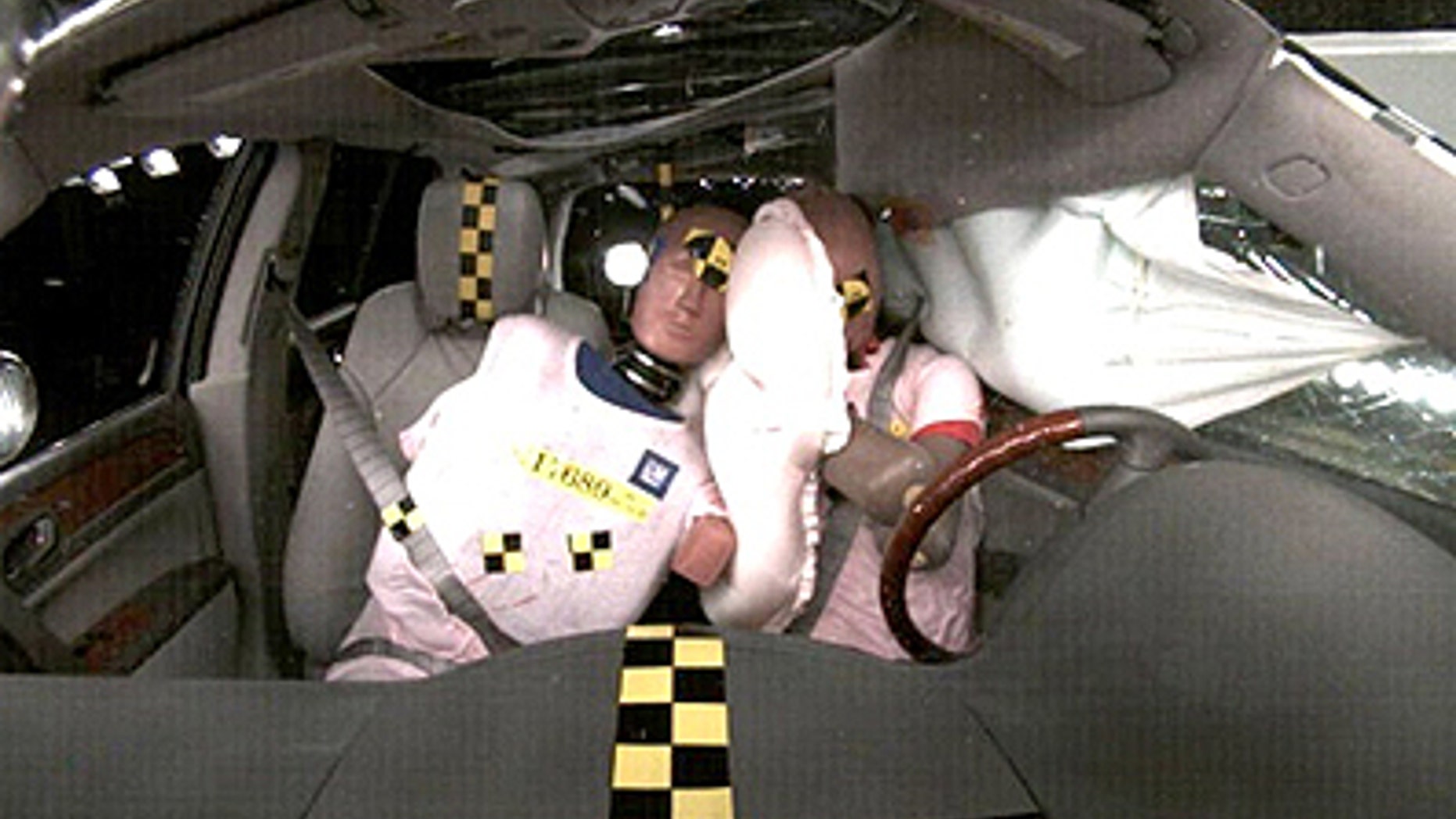 General Motors has unveiled a new technology designed to keep drivers safe from their passengers.
No, it's not a taxicab-style Plexiglas security box, but an industry-first air bag located between the two front seats.
Mounted in the right hand side of the driver's seat, the airbag deploys in side-impact collisions and rollover accidents. It is intended to protect a solo driver when the car is hit on the passenger side, and to keep the driver and front seat passenger from crashing into each other during side-impact and rollover events.
The air bag is similar to one shown on the Mercedes-Benz ESF Safety Concept in 2010, but was developed by GM with help from Takata, one of its suppliers.
According to National Highway Traffic Safety Administration statistics cited by GM, far-side impact crashes account for 11 percent of fatalities of belted front passengers in non-rollover accidents, and 29 percent overall.
FoxNews.com Autos is on Twitter. Follow us @foxcarreport
The front center air bag isn't mandated by any federal regulations, but joins the rear seatbelt-mounted air bags found in the 2011 Ford Explorer and the rear window air bag in the microcompact Toyota iQ as new applications of the safety technology.
The air bags will first appear in the 2013 versions of GM's midsize crossovers, the Chevrolet Traverse, GMC Acadia and Buick Enclave.