GM pickups to offer carbon fiber beds, report says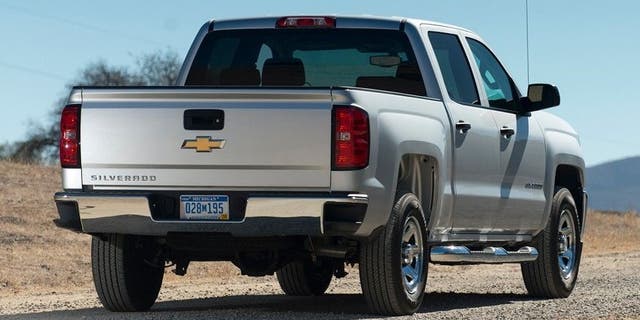 General Motors is reportedly taking a radical approach to reducing the weight of its next-generation pickups.
Insiders tell The Wall Street Journal that the automaker is developing carbon fiber reinforced plastic parts for the beds of the all-new Chevrolet Silverado and GMC Sierra trucks that will likely make their debuts at the North American International Auto Show in January.
The carbon fiber-based parts won't show up on all of the pickups, but may be introduced on high end models following the launch of the standard trucks late next year, which are expected to feature bodies constructed from a mix of materials that includes aluminum and high strength steel to improve efficiency and performance.
READ: 2019 CHEVROLET SILVERADO SPOTTED WITH STEEL BED
The sources say the parts are still in development and might not going into production if engineering issues arise, or a business case can't be made. The material is lighter and stronger than either aluminum or steel, but costs substantially more to manufacture and repair. It's not clear if the plan is to make the entire bed out of it, or just certain sections.
GM would not confirm the report.
Today's steel-bodied Toyota Tacoma has a composite bed, while the otherwise aluminum-bodied Ford F-150 Raptor's extra-wide fenders are also composite.
GM currently uses carbon fiber for the hood of the high performance Cadillac CTS-V sedan and number of aerodynamic elements on certain Corvette models. It is also believed to be working on a mid-engine supercar that could feature the material in an effort to compete with the all carbon-fiber Ford GT.