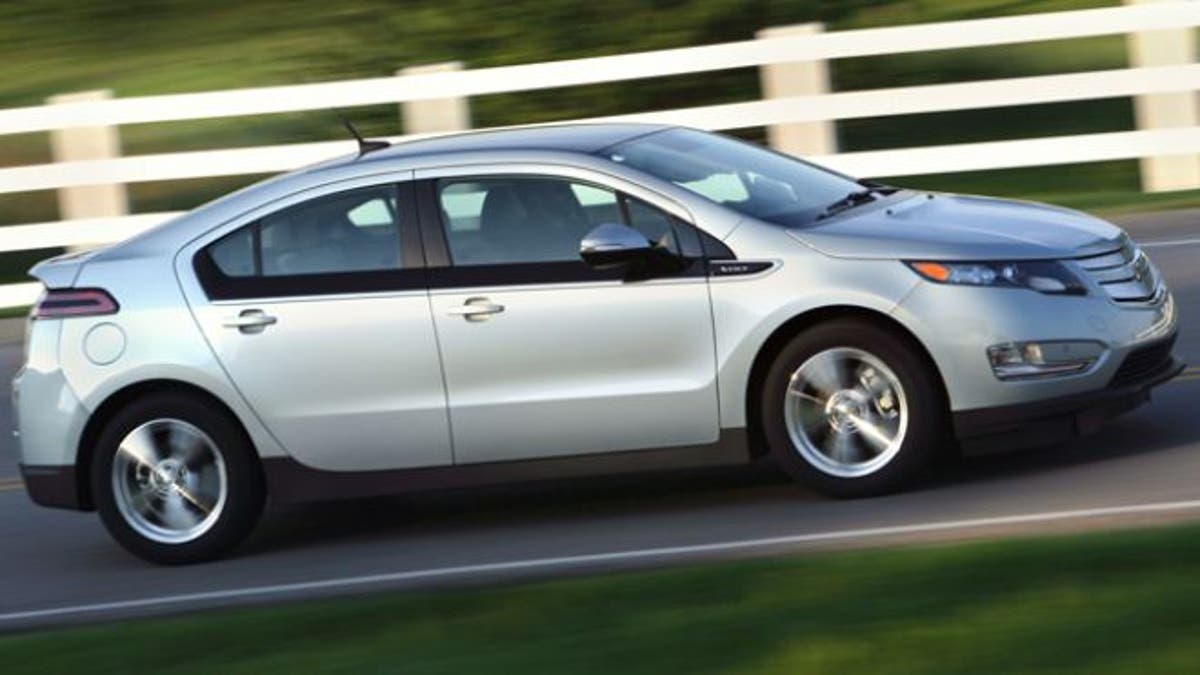 General Motors is taking a $49,000 bath on each Chevy Volt it sells, according to a report.
Citing data provided by consulting firm Munro & Associates, Reuters estimates that each one of the ballyhooed pug-in hybrid vehicles is currently costing upward of $89,000 to produce. With a sticker price of just less than $40,000, that makes for a sticker price disaster.
GM denied the estimate, calling it "grossly wrong, in part because the reporters allocated product development costs across the number of Volts sold instead of allocating across the lifetime volume of the program."
But Sandy Munro told FoxNews.com that he stands behind the number, though he added that it was calculated based on industry standards without any specific inside information about the Volt program.
GM has never released exact numbers on development and production costs for the Volt, in part because many of the components used to make it are shared with other vehicles, including its platform and internal combustion engine. Nevertheless, even before it went into production the automaker admitted that the first generation of the car was not likely to turn a profit.
GM's response to the Reuters article further states that "every investment in technology that GM makes is designed to have a payoff for our customers, to meet future regulatory requirements and add to the bottom line. The Volt is no different, even if it takes longer to become profitable."
Reuters reported that cheap Volt lease deals as low as $5,050 for two years make the car even less profitable. And in a sign that there may be a wider market problem, Nissan, Honda and Mitsubishi have seen sluggish hybrid and plug-in sales, although Toyota's Prius has been a success.
GM must increase sales volume in order to get back its estimated $1.2 billion investment in the Volt. But the $39,995 base price and the Volt's complex technology have made buyers wary.
Sales of the vehicle have fallen well short of its original target of 45,000 units per year, but have risen in recent months to a record of 2,831 in August. The Volt is currently the highest-selling plug-in car in the United States, ahead of the Toyota Prius Plug-In, which sold 1,047 units last month. GM has announced that it is suspending Volt production for one month starting on Sept. 17 in order to bring supply closer to demand. In August, Automotive News reported that the company had 84 days worth of cars, while a 60-day supply is considered ideal.