GM full-size trucks getting 8-speed transmission in 2015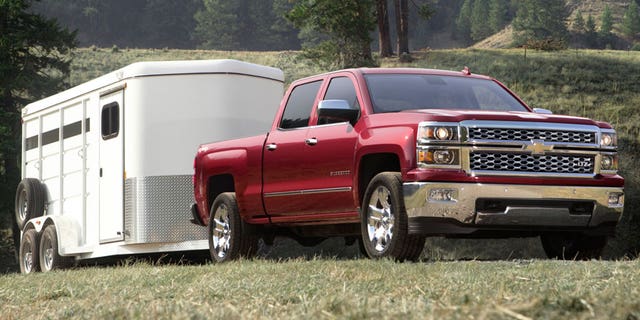 GM's full size trucks are keeping pace with the Chevy Corvette in 2015.
The automaker announced today that all of its Chevy and GMC SUVS and pickups equipped with the 6.2-liter V8 they share with the Corvette will be getting the 8-speed automatic transmission that's also slated for the sports car next year. These include the Chevrolet Silverado, GMC Sierra and GMC Yukon.
The Ram 1500 is the only other light duty pickup truck that offers an 8-speed transmission. The all-new 2015 Ford F-150 will be equipped with a 6-speed unit.
The new transmission replaces the 6-speed that's currently standard in the trucks. GM says it delivers a wider gear ratio spread that helps get a heavily laden truck moving easier, and lowers engine speed on the highway for improved fuel economy.
What that fuel economy is will be announced closer to the trucks on sale date at the end of 2014.
A Cadillac spokesperson confirms that the Escalade, which also uses the 6.2-liter V8, will also be getting the new transmission later this year.