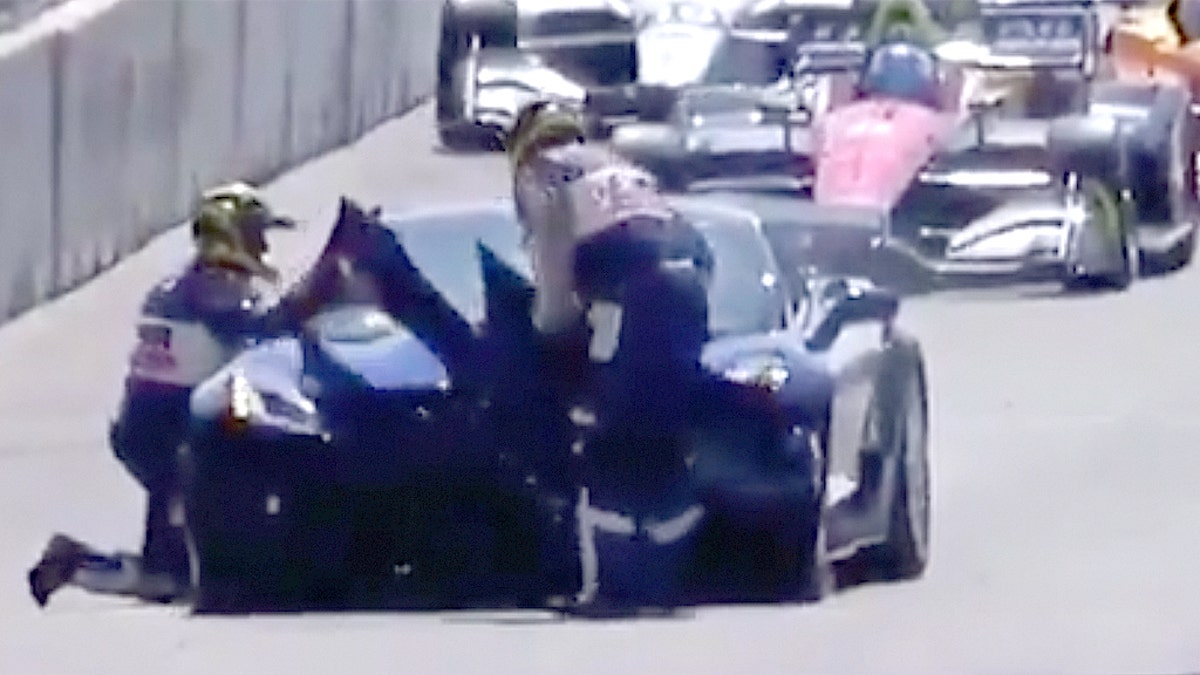 As the old adage goes: "You broke it, you bought it." But what if you were the one in charge of building it?
General Motors Executive Vice President of Global Product Development Mark Reuss wrecked the Corvette pace car that he was driving during the parade lap of the Detroit Grand Prix Indycar race on Sunday.
Reuss was coming out of Turn 2 when the back end of the 755 hp Corvette ZR1 got loose and he spun out, smashing the nose of the $123,090 sports car into the wall.
The GM executive and his passenger, Indycar manager Mark Sandy, were both uninjured, but the start of the race was delayed for a half-hour while the car and its debris were removed from the track.
GM issued the following statement on the accident:
"We are thankful that there were no serious injuries. Both the pace car driver and the series official were taken to the infield care center, where they were checked, cleared and released. It is unfortunate that this incident happened. Many factors contributed, including weather and track conditions. The car's safety systems performed as expected"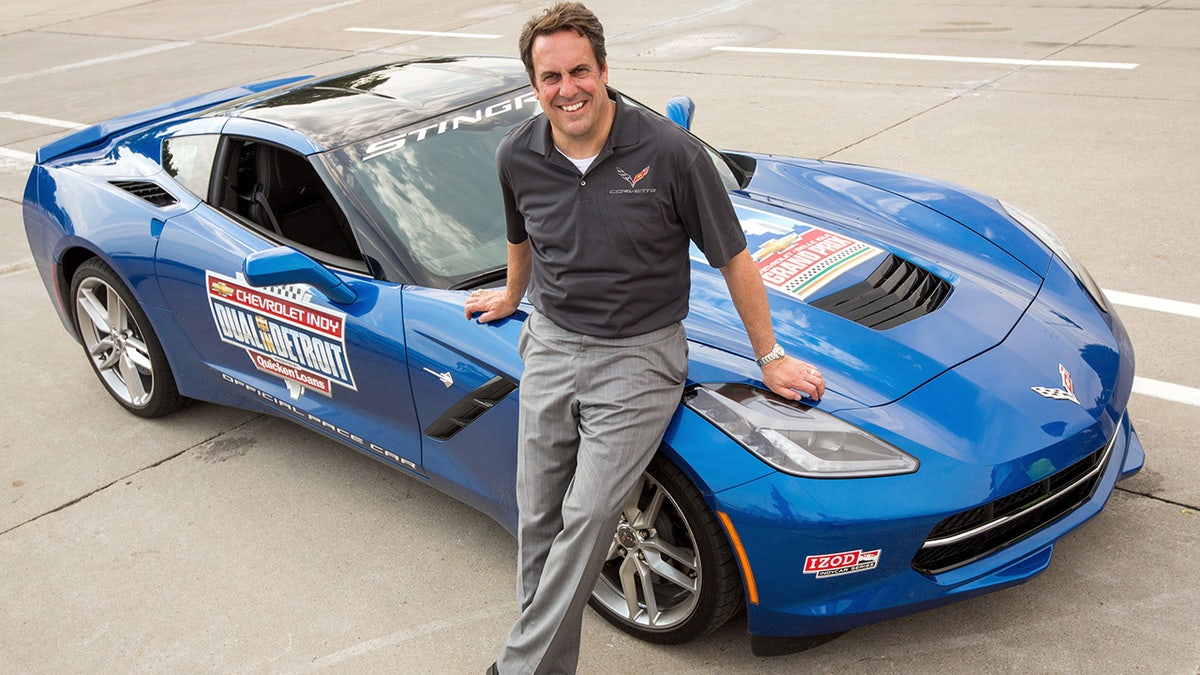 Along with his engineering background, Reuss is an accomplished racer who has driven pace cars at major events before. But Indy 500 champion Will Power told the Indianapolis Star that the turn Reuss crashed in on the Belle Isle street circuit is a tricky one, with a crest in the middle of it that can upset a vehicle.
Reuss thanked well-wishers in a Facebook post that he also used to apologize for the gaffe:
"I have driven this course many many many times. I have paced this race in the wet, cold, hot, and calm. On [Corvette] Z06's, Grand Sports, and other things. It is never a casual thing for me, but an honor to be asked. Today I let down my friends, my family, Indycar, our city and my company. Sorry does not describe it. I want to thank our engineers for providing me the safety I know is the best in the world."
FOX NEWS AUTOS INTERVIEW WITH MARK REUSS AT THE DETROIT AUTO SHOW:
Pace cars may look like they're going relatively slowly on TV, but are often being driven near their limits in order to help the race cars following them keep their tires and brakes warm for when the green flag waves.
Chevy pulled out a backup car for the second attempt at starting the race, but with Indycar veteran driver Oriol Servia behind the wheel. Unfortunately for the brand, which is the title sponsor of the race, the top six finishers were powered by Honda engines.