GM ending hybrid pickup truck production next year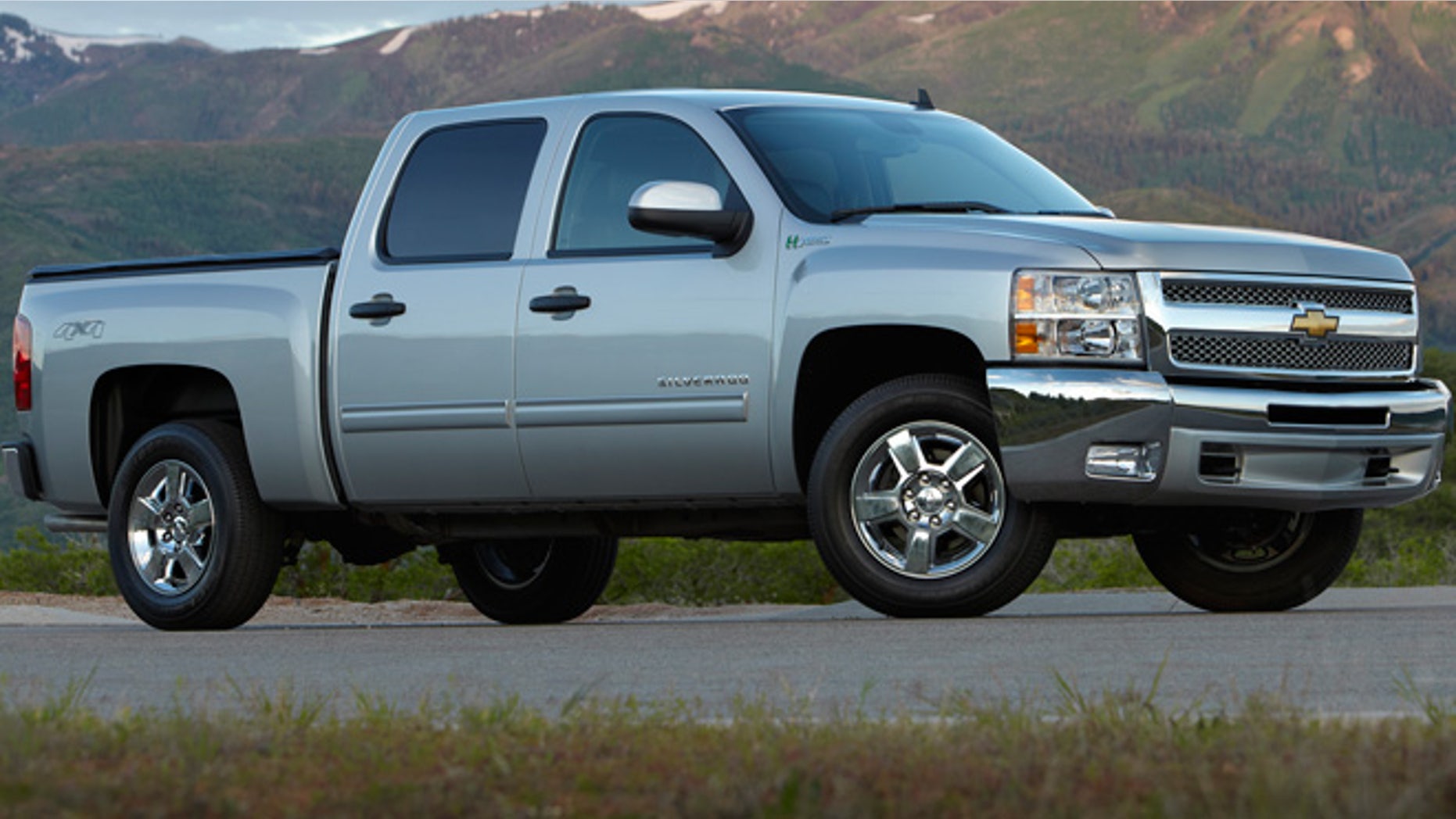 General Motors unveiled its all-new 2014 lineup of full-size pickup trucks today, and two of its current models didn't make the cut.
The Chevrolet Silverado Hybrid and GMC Sierra Hybrid will both be discontinued when production of the 2013 pickups ends next year.
A GM spokesperson tells FoxNews.com that "there wasn't enough volume to justify the investment."
The pickups plus hybrid versions of GM's full-size SUV's built on the same platform accounted for just 2,235 sales through November of this year.
Read: 2014 Chevrolet Silverado and GMC Sierra revealed
The lowest-priced Silverado Hybrid, which is only available as a four-door Crew Cab, sells for $41,888, and has an EPA rating of 21 mpg combined. A conventional Silverado Crew Cab with a V8 engine with an EPA rating of 16 mpg combined can be had for $9,000 less, and requires just $750 more fuel each year for the average user.
The Two-Mode hybrid powertrain employed in the trucks was jointly developed with BMW, Mercedes-Benz and Chrysler. The three other partner companies have already discontinued using the technology.
GM product chief Mary Barra recently said the company will be focusing its future green efforts on plug-in hybrid and all-electric powertrains, but has not revealed any plans for the electrification of its large trucks.
Fuel economy ratings for the 2014 pickups have not been determined, but the conventional V6 and V8 engines used feature direct fuel injection, variable valve timing and cylinder deactivation technology aimed at delivering improved efficiency.