Genovation's electric Corvette priced from $750,000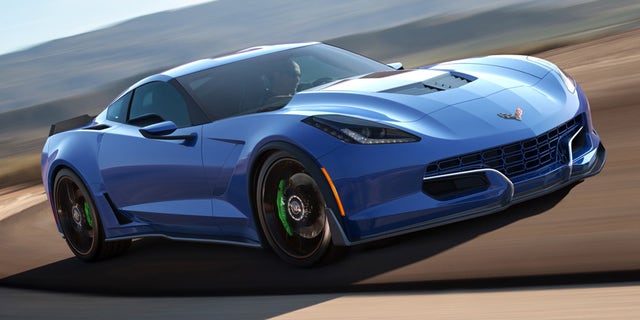 Genovation, an engineering skunkworks based in Rockville, Maryland, is working on an electric Chevrolet Corvette called the Genovation Extreme Electric (GXE). The company made headlines earlier in 2016 after initially setting the standing mile record for a street-legal electric car and then the land speed record.
Those records were set using a prototype, based on a C6 Corvette, but now Genovation has given us a first look at the production model that's due in late 2019. The relatively small crew at Genovation estimates it will require another two years of development before production can start.
The GXE will rely on the current C7 Corvette Grand Sport as its donor but will feature some unique visual treatments to ensure it stands out. You'll notice the revised front bumper and round taillights. Genovation says it chose the Corvette as the donor due to its lightweight frame but also as a nod to American engineering.
More auto news from Motor Authority
The company plans to build just 75 GXEs in total, each priced from $750,000. That's certainly steep but there's currently no electric car offering performance that comes close to what the GXE offers. Power comes from two electric motors each delivering 660 horsepower and 600 pound-feet of torque. They're positioned at either end of the car to create a 50:50 weight distribution, and uniquely they send their drive to the rear wheels only.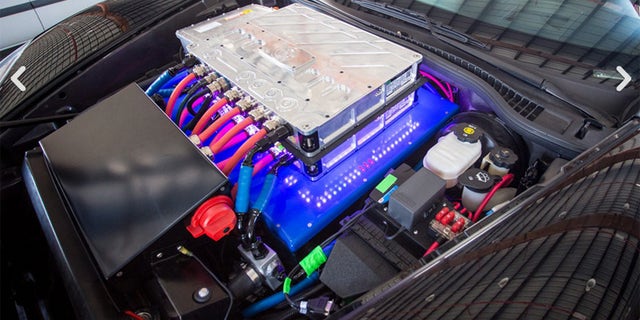 Genovation isn't providing details on the battery but said owners can expect 130 miles of range in normal driving. Genovation is also yet to provide us with performance numbers but its prototype was clocked hitting a top speed of 205.6 mph.
With the money raised from sales of the GXE, Genovation plans to develop a more affordable, Audi TT-like electric sports car dubbed the G2.