General Motors sponsoring 'Free Enterprise' tour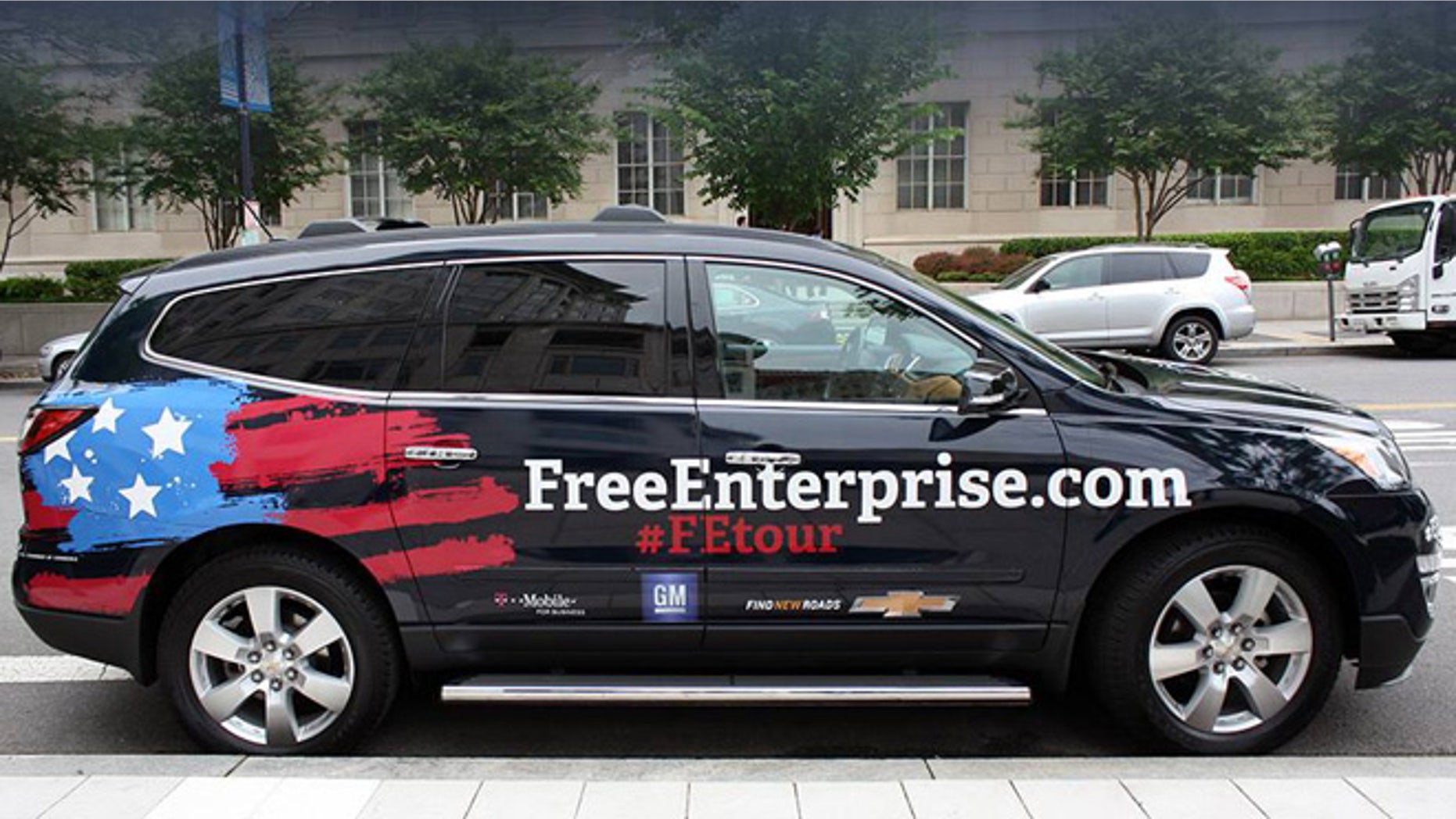 General Motors: The official car of "Free Enterprise?"
Sure is, after U.S. taxpayers helped sort it out.
The U.S. Chamber of Commerce – a privately run lobbying group that represents various American business interests – has announced that GM is the official vehicle sponsor of its "On the Road with Free Enterprise" promotional tour, which kicks off in Washington, D.C., on Wednesday.
As part of its involvement, the automaker will be supplying a Chevrolet Traverse that staff will use during the two-month trip through 15 cities, and will also serve as the focal point of a number of social media contests running in conjunction with the effort.
"GM, a great American company and employer, is committed to the same principles we will celebrate with the 'On the Road with Free Enterprise' tour," says Chamber of Commerce spokesman Tom Collamore in a press release announcing the partnership.
A GM spokesperson says the automaker is "thrilled to power" the tour.
General Motors, of course, was the recipient of the largest government bailout in American automotive history, receiving $50 billion in federal funds to stave off collapse during the recent economic downturn, leading many critics of the deal to refer to the company as "Government Motors."
GM's fortunes have improved dramatically since then. Sales are up 10 percent this year, and May was its best month since 2008.
The U.S. Treasury Department is currently in the process of selling off its ownership in the publicly-traded company, but still owns about 16 percent of the outstanding stock. Analysts predict that taxpayers will likely lose about $10 billion by the time the government has fully divested itself from ownership in GM.
As for the tour, Collamore says that it "will tell the story of free enterprise where it lives -- in communities across America -- and explain what it means to our economy and our way of life."