General Motors developing hydrogen-powered submarine drone with U.S. Navy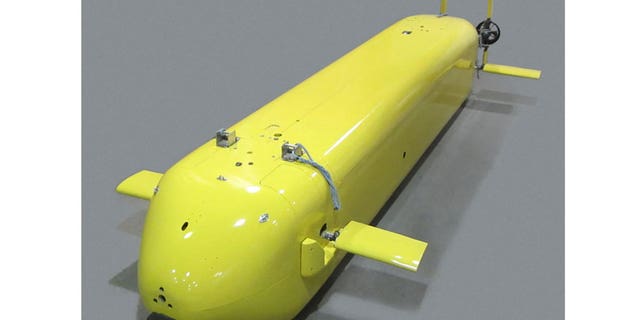 General Motors is going for a dip.
The automaker has begun working with the U.S. Navy to develop a hydrogen-powered underwater drone. The unmanned undersea vehicle is being designed for stealthy reconnaissance missions that can last for months at a time.
For the project, GM provided a version of the hydrogen fuel cell stack that it originally engineered for automotive use. The system uses a catalyst to combine hydrogen and oxygen to form water, the chemical reaction producing electricity as a byproduct.
On land, tanks of hydrogen take the place of batteries in an electric propulsion system, with oxygen supplied by the atmosphere. The team behind the drone hasn't detailed how its oxygen is supplied, but calls the fuel cell a 'game changer for autonomous underwater systems," citing its "reliability, high energy and cost effectiveness."
It's not the first time GM has enlisted in the silent service. Its Cleveland Diesel Engine Division provided motors for several WWII-era submarines.
General Motors says the new research will have benefits on the automotive side, and it is also working with the U.S. Army Tank Automotive Research, Development & Engineering Center on a separate project to build a prototype fuel cell-powered Chevrolet Colorado pickup for evaluation.
In 2007, GM launched a fleet of fuel cell-powered Chevrolet Equinox test vehicles to explore the technology. They never went into production, but since then Toyota, Hyundai, Honda and Mercedes-Benz have all offered vehicles with similar drivetrains for lease and sale in limited numbers.