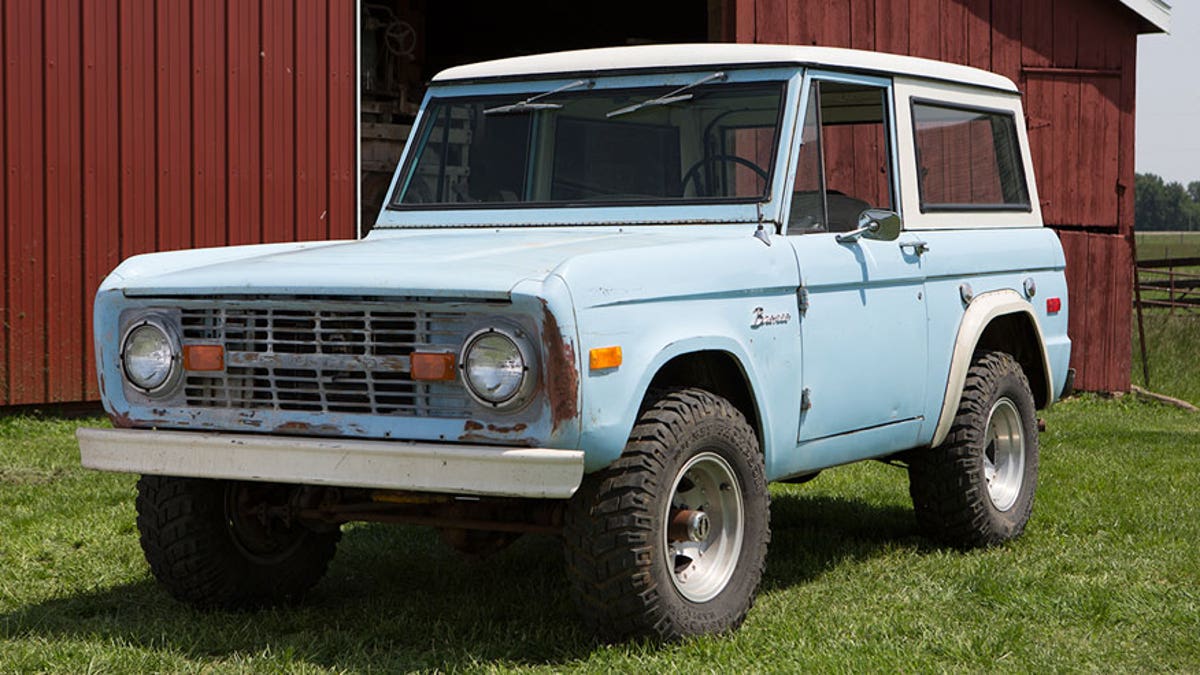 Seth Burgett is turning his lifelong passion for classic American automobiles into a bronco-busting business.
The St. Louis-area-based entrepreneur spent his youth digging old cars out of barns, fixing them up and flipping them. The hobby paid for an engineering and business education that led to a career in robotics and medical device manufacturing and culminated in the recent sale of his sports earbuds startup, Yurbuds, to audio giant Harman.
After helping with the transition, Burgett is now taking a sabbatical, or what passes for one. He's back in the barns with a particular pony in his sights.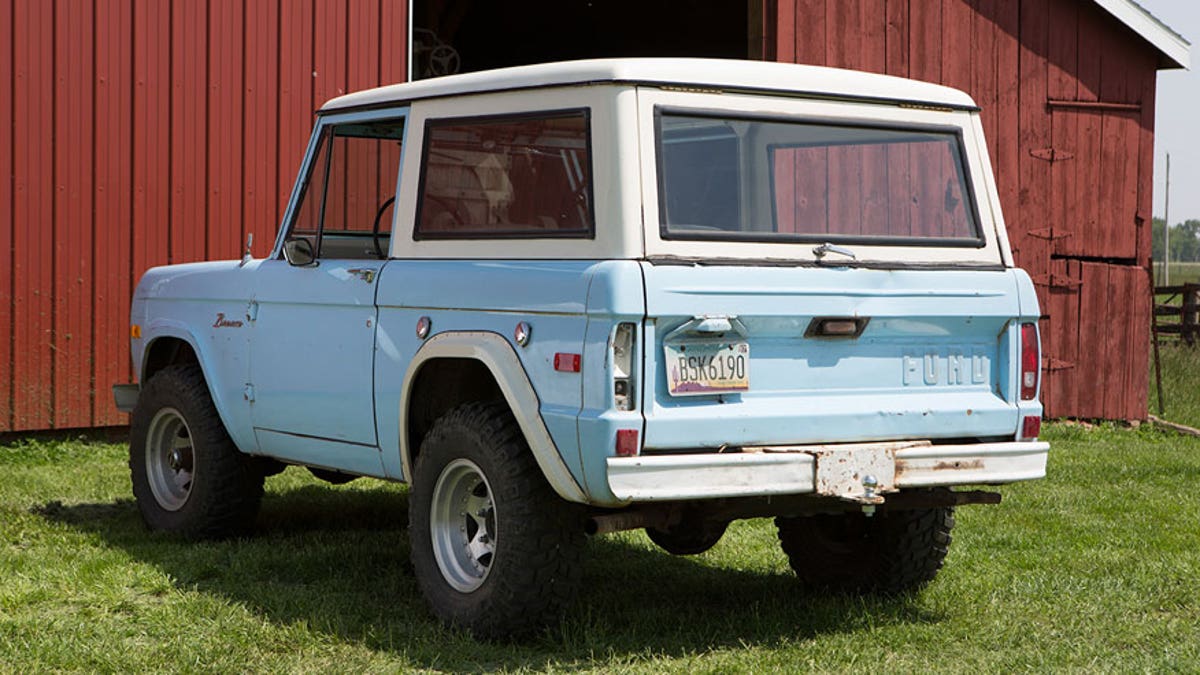 His new company, Gateway Bronco, tracks down and updates first-generation Ford Broncos, like the herd he has in his own garage. Burgett owns nine of the iconic 4x4s in original condition, including one he says is the last "new" Bronco ever sold … three years ago. The stripped, red and white 1977 truck's first owner was a Ford dealer who used it only on his farm. The well-maintained example was driven 42,000 miles but was never titled until it was sold after the owner died in 2013.
Not all Broncos are so pristine, so Gateway looks for ones that can use a little work and offers them up in three states of resurrection:
• The Survivors, which go for $120,000, get a frame-off restoration but keep their original paint, patina and rust (if there's any) by way of a special preservation process. Gateway installs a brand new Ford Coyote 302 V8 drivetrain, a set of Wilwood disc brakes and leather upholstery, but otherwise these Broncos look like the relics they are.
• The Fuelie cranks up the performance with a Ford 427 V8, but is freshly painted and comes at a lower, $80,000 price tag.
• The Warrior, the one Burgett seems most excited about, is the closest you can get to a 21st century Bronco. It features the Coyote V8, the six-speed automatic transmission from a Ford Raptor and a four-link off-road suspension built for serious four-wheeling. A full leather interior with heated seats helps justify its $160,000 price.
A lot of shops can do similar work, possibly for less, but Gateway's assembly line system and its two-month turnaround set it apart, Burgett says. Gateway also includes bumper-to-bumper warranties ranging from one to five years.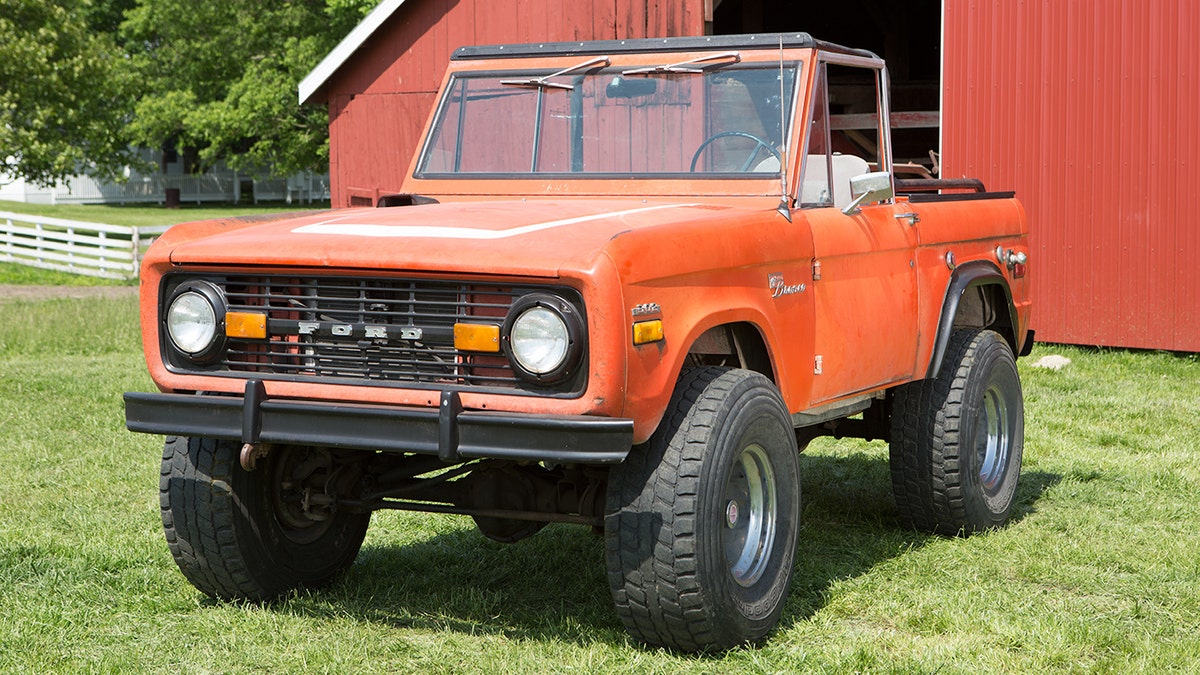 Gateway assigns a two-man team to oversee each truck to completion, and it currently handles four to six orders per month. Burgett won't divulge his secrets for finding the donor Broncos, but he says just name a color and he'll hook you up. No problem.
He'll also provide the truck's backstory, something he says is a big part of the appeal for customers going this route, instead of taking the easy way with a modern machine.
With its values rising, the original Bronco is having a moment right now. Burgett chalks that up to 40- to 55-year-olds with fond memories of bonding moments with their families on outdoor adventures. Rumor has it that Ford is working on a brand new Bronco that could be on sale in a couple of years. If it's true, Burgett has some advice for its development team:
"It needs to have an emotive connection to the past," he says, "just like the throwback-inspired Mustangs of recent years. It should offer over-the-top performance like the Raptor, but be convenient enough for the entire family to use and enjoy."
Hmm, sounds a lot like his trucks.