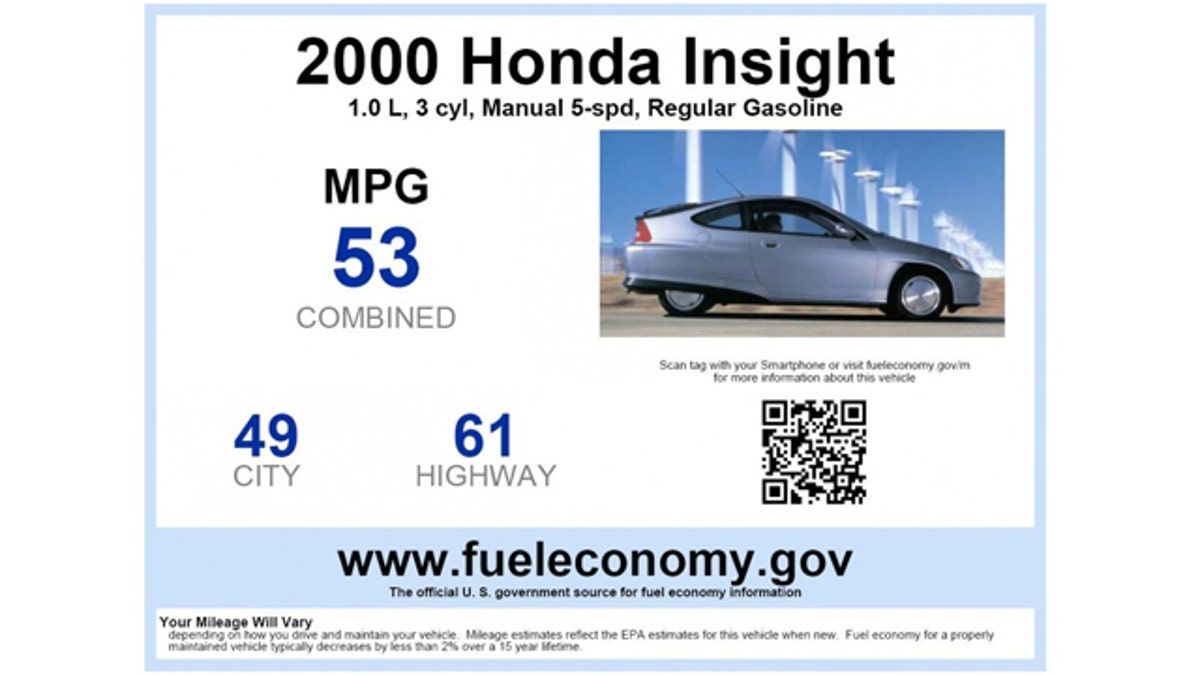 For every new vehicle that gets sold in the United States, four used cars change hands.
Those new cars have nice, big window stickers showing their EPA-rated gas mileage figures.
Used cars? All you get is the seller mumbling something like, "Oh, yeah, it always gets, ummmmm, at least 25 miles a gallon."
Until now.
A neat new feature has quietly launched on FuelEconomy.gov, the Federal government site that offers gas-mileage ratings for all cars sold in the U.S. since 1984.
It lets used-car sellers print out a big, tidy window sticker showing the car's EPA ratings (with all the latest statistical adjustments that make them consistent with new-car ratings).
The goal is to give used-car buyers more information about the costs of specific cars they're evaluating--especially useful as gasoline prices continue their rise in the face of Mideast unrest.
Besides the city, highway, and combined gas-mileage ratings, the sticker includes a photo of the vehicle, and information about its engine size, transmission type, and the kind of fuel it takes.
There's also a QR Code that can be scanned with a smart phone, which links directly to that vehicle's information page on the FuelEconomy.gov mobile site. That gives access to additional information, including its annual fuel cost and its greenhouse gas emissions.
The sticker includes a footnote pointing out that fuel economy typically changes very little over a car's life. The change is usually less than 2 percent over 15 years, assuming the vehicle has been properly maintained.