Fresh off career-best finish, can Danica earn a spot in the Chase?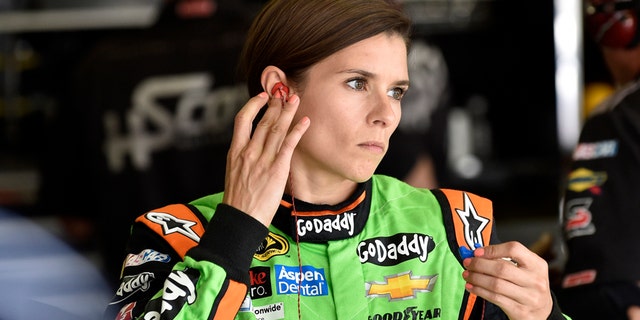 A week ago, the odds of Danica Patrick making the 2014 Chase for the Sprint Cup seemed at best farfetched, if not downright impossible.
After all, Patrick was coming off one of her toughest stretches of the entire season, one in which her best finish in six starts was an 18th-place showing at Michigan International Speedway in mid-August.
But after posting a career-best sixth-place finish in last Sunday night's race at Atlanta Motor Speedway, Patrick suddenly has some momentum on her side heading into Saturday night's regular-season finale at Richmond International Speedway.
Could Patrick, who is 28th in points, turn the NASCAR world upside down and pick up her first career victory just in time to land the 16th and final spot in NASCAR's 10-race payoff?
While the odds of this happening aren't overwhelmingly great -- especially in light of Patrick's past NASCAR struggles at the .75-mile venue -- this is racing, after all, and that means anything is possible.
Performing so well at Atlanta has only left the Stewart-Haas Racing driver hungry for more.
"It was just about a top-five," said Patrick, reflecting on last weekend's result. "We just missed it by a thousandth of a second or something with Carl (Edwards). We made steady progress all weekend and that is what happens when you do. We were just fast enough to be the lucky dog and we worked really hard to beat the 3 (Austin Dillon) to the lucky dog and that was kind of the turning point because there was a quick restart and we could move up. We made the GoDaddy car better and better, then it kind of stalled in the middle runs, and then was good on the last two. So that was good."
After such an impressive finish at Atlanta, where she twice earned the free pass to get back on the lead lap, then marched toward the front in the closing laps, Patrick has more confidence in herself and her No. 10 SHR team than she's carried in quite some time.
However, she'll be the first to admit that Richmond, a place where her best finish in three Sprint Cup starts is 29th, hasn't been exactly kind to her in past visits. Patrick is optimistic that Saturday night's Federated Auto Parts 400 might be different, though.
"The first thing I think of when going to Richmond is we have sucked there each and every time," she said. "So we are going there with a different approach, a different approach from what we will need out of the car to be good on Saturday night, and let's hope it will work."
While Patrick hasn't enjoyed success at Richmond, she has grown fond of the popular style of racing that the D-shaped short track offers.
"When you have a good car, it creates opportunities to pass," she said. "Turns 1 and 2 are kind of tight, and three and four are more of a long corner, so it's a challenge to set the car up. We slip and slide there a bunch, anyway, thank goodness we don't race there in the day. There is more grip at night, and I'm thankful for that."
Patrick expects Saturday night's race under the lights to be a wild affair, with two of 16 Chase spots still technically available for the taking, although 15th-place Ryan Newman is all but locked in.
"People are going to try like hell to win the race," Patrick said. "There is always that last great push at the end, and it will be interesting to see how it turns out. There might be a few yellows."