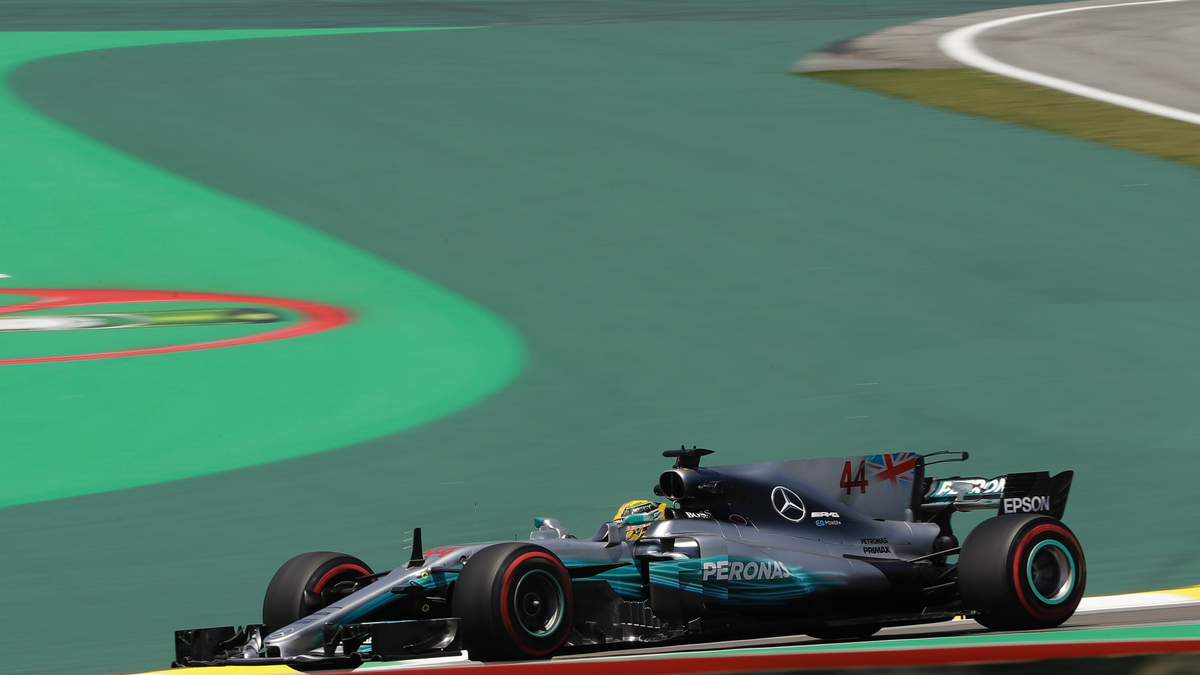 SAO PAULO – Members of Lewis Hamilton's Mercedes team say they were robbed at gun point in their minivan while leaving the Formula One race track where Sunday's Brazilian Grand Prix will be held.
There were no injuries reported in Friday's incident, but a shaken Hamilton — who was not present — said on Twitter that "gun shots were fired."
"This happens every single year here," added Hamilton, who won his fourth title two weeks ago in Mexico City. "F1 and the teams need to do more, there's no excuse."
Mercedes confirmed the incident Saturday and said only that "valuables were stolen."
Sao Paulo police said they had not received a report of the assault.
Street crime is endemic in Brazil, which has been battered in the last several years by its worst recession in memory. Thieves at the Formula One race in Sao Paulo often target cars stuck in traffic jams at the exit of the circuit located about 30 kilometers (20 miles) south of the city center.
Matteo Bonciani, the spokesman for auto racing's governing body FIA, said the car in which he was leaving the track on Friday was also assaulted by gun-wielding assailants.
Bonciani said he was in a car reinforced with armor plating when three men with handguns attempted to smash in the windows with the vehicle stuck in traffic.
"They started crashing the windows with the guns, and my first thought was — 'Is the armor good enough?'"
Bonciani said the assailants fled when they failed to break into the car.
"At the beginning I thought they were just kids, but the guns freak you out," he said.