Formula 1 chief's mother-in-law released in Brazil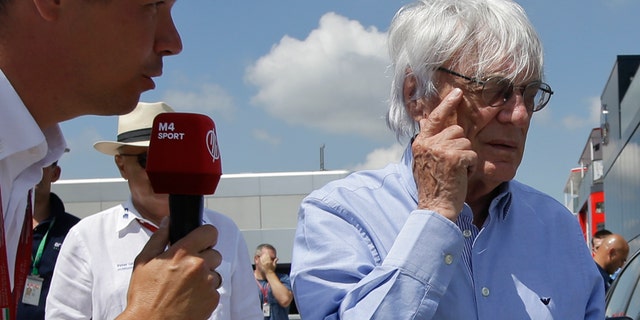 Brazilian police said Sunday they rescued the kidnapped mother-in-law of Formula 1 chief Bernie Ecclestone from two men on the outskirts of Sao Paulo.
According to police, 67-year-old Aparecida Schunck, who had been held since Friday last week, was not harmed in the operation conducted by Sao Paulo's anti-kidnapping division.
Schunck is the mother of Fabiana Flosi, married to Ecclestone since 2012.
Sao Paulo, Brazil's largest city and the center of commerce, for decades has had problems with people being kidnapped and held for ransom, but a dedicated police task force has reduced the crime drastically over the last 15 years.
The incident came just ahead of the Olympic Games in Rio de Janeiro. Authorities say they will be deploying 85,000 troops and soldiers during the Aug. 5-21 competition.