Ford's turbo truck engine gets power boost for 2017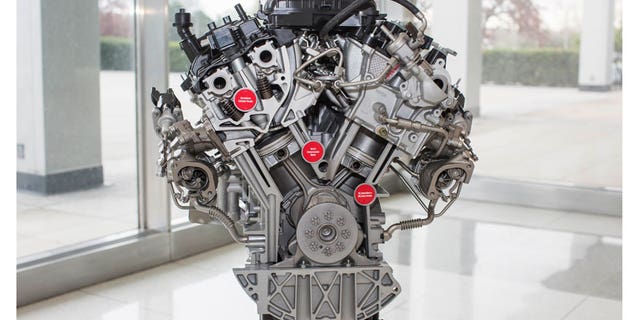 The 2017 Ford F-150 is shaping up to be a 10.
The updated pickup will be the first Ford to feature a new 10-speed automatic transmission that was jointly developed with GM, and it has now been confirmed that it's a new 3.5-liter twin-turbocharged EcoBoost V6 will be rated at 375 hp -- 10 hp more than the current motor -- and 470 lb-ft of torque, which is a boost of 50 lb-ft.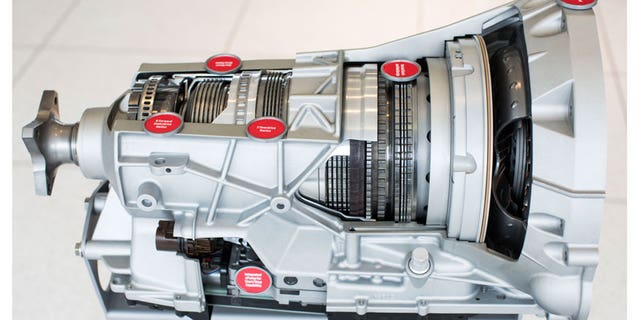 While the horsepower rating trails the F-150's 5.0-liter V8 and its competitors top eight-cylinder engines, the torque number beats the Chevrolet Silverado's 6.2-liter V8 for best in class honors by 10 lb-ft.
The rengineered EcoBoost features port and direct fuel injection, new turbos, hollow camshafts and stop-start capability. Fuel economy and tow ratings have not yet been confirmed.
Ford has sold over one million of its 3.5 and 2.7 liter EcoBoosts since it first started offering turbocharged engines the F-150 in 2011, and they now account for a majority of the model's sales.
And there's one more on the way.
The 2017 F-150 Raptor will feature a high performance version of the 3.5-liter that Ford says will outgun the old Raptor's 6.2-liter V8, which was rated at 411 hp and 434 lb-ft, but hasn't yet revealed by how much.
With numbers like that, does it really matter?