Ford sues John Cena for selling $500,000 GT supercar, violating contract
Ford Motor Company sued WWE star John Cena for allegedly violating a contract with the automaker and selling his $500,000 custom-made Ford GT supercar.
TMZ Sports reported Cena signed a contract with the company, which stated he would not sell the car for at least two years. Ford requires buyers to enter the agreement to prevent speculators from purchasing the limited-edition car. However, the 16-time wrestling champion sold the vehicle early and "unfairly made a large profit from the unauthorized resale flip of the vehicle," the lawsuit filed in the U.S. District Court in Michigan. stated.
DALE EARNHARDT JR. NAMED NASCAR'S MOST POPULAR DRIVER FOR 15TH STRAIGHT YEAR
Ford is only planning to build 1,000 GTs and is pre-approving customers out of thousands who applied to purchase the vehicle based in part on their past history with the brand and social media reach. Cena was one of the lucky few to make the cut.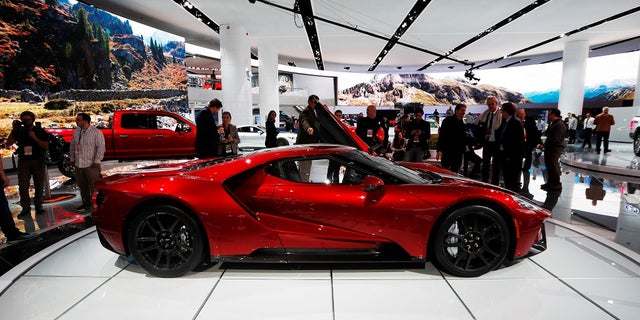 Cena reportedly told Ford he did sell the car along with a few properties to pay off some bills, TMZ Sports reported. Ford was demanding Cena hand over the money he made from the car sale and other damages.
LA AUTO SHOW: 2018 MAZDA 6 CHASES A MORE PREMIUM PATH
Other celebrities who also own the rare sports car are Houston Astros star pitcher Justin Verlander and NASCAR driver Joey Logano.