Ford sets world record for largest loop with a small car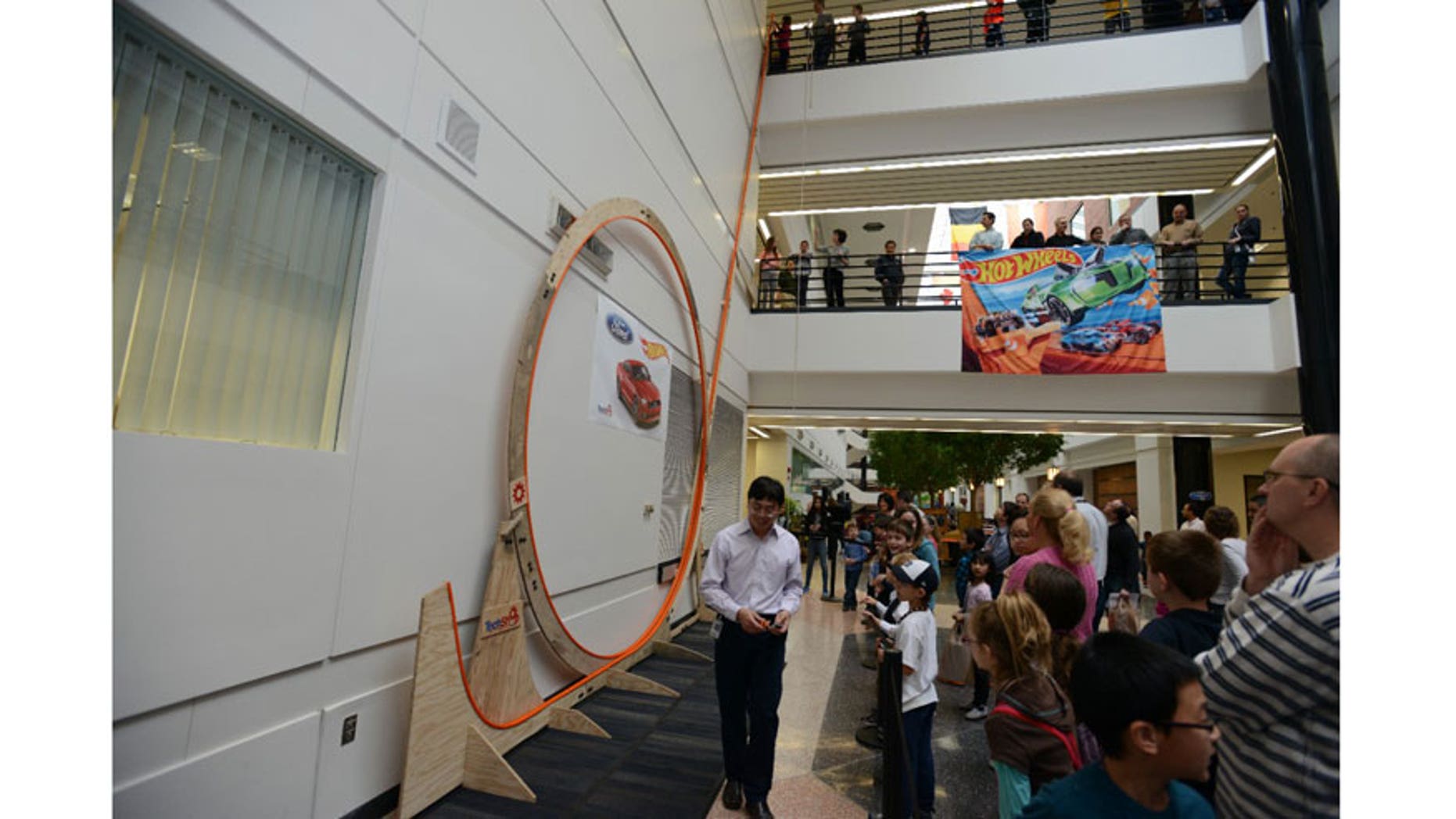 Who says learning can't be fun?
As part of its Take Your Child to Work Day activities, Ford has set a new record for the largest loop by a Hot Wheels car.
The 12.5-foot loop was dreamt up by Matt West, a dynamometer technician who says he builds supersize loops as a hobby at home to teach his 6-year-old son about physics.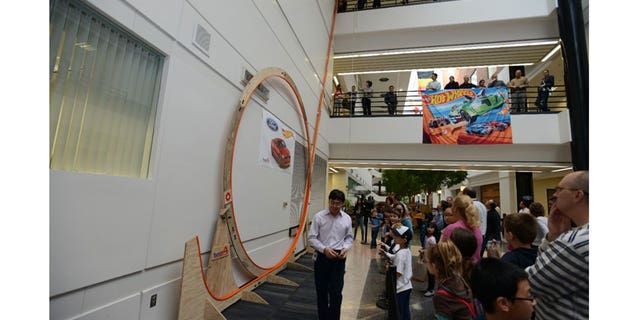 It was designed with the help of the same computers used to engineer Ford's cars, and the plastic orange track is supported by a plywood framework cut with a water jet and assembled at TechShop Detroit.
The approach track is over three stories high in order for the car -- a Ford Mustang, of course -- to build up enough momentum to complete the loop, which is nearly three feet taller than the previous record holder.