Ford says 'leaked' 2018 Mustang Bullitt GT window sticker is a hoax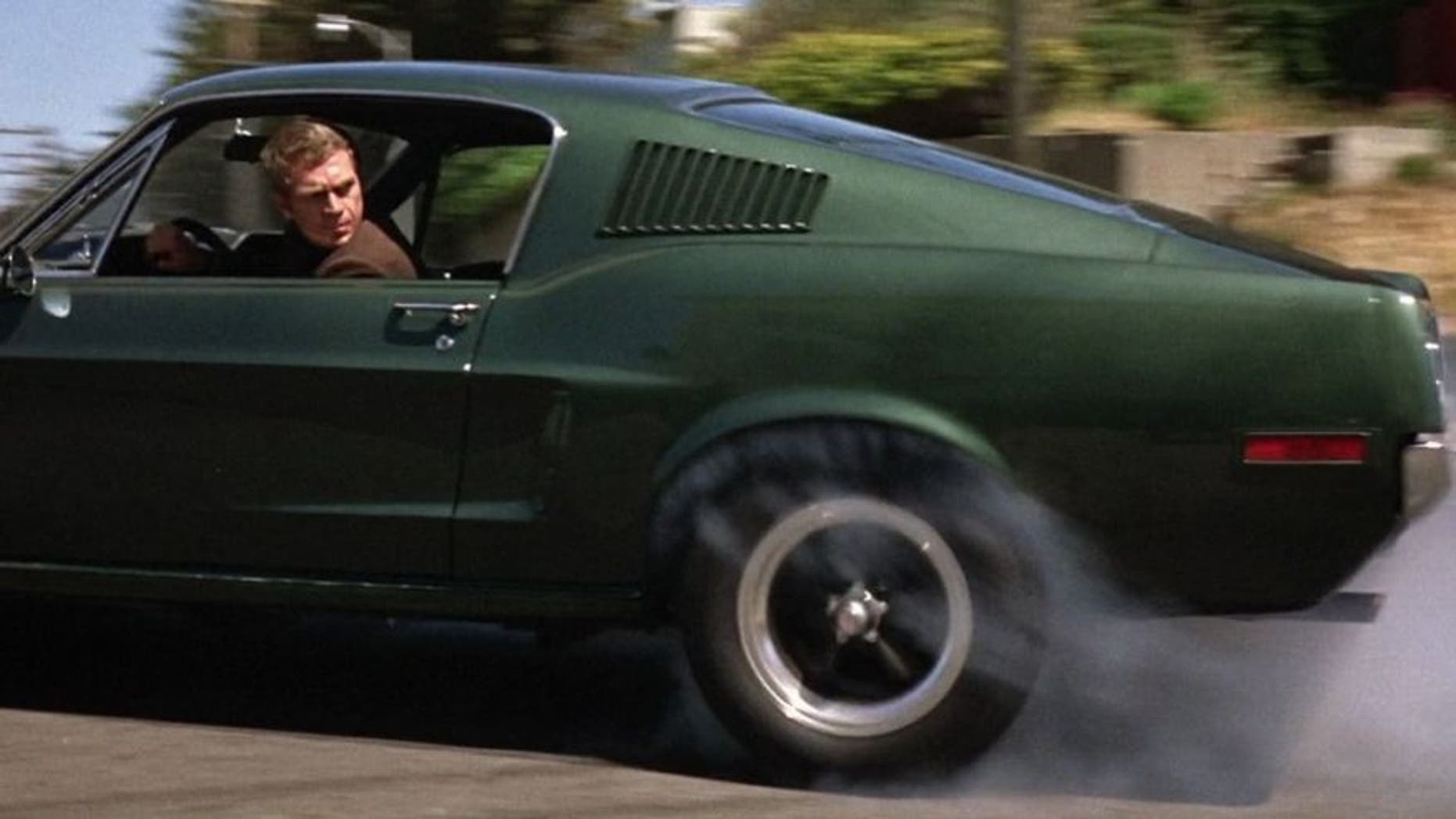 There may be a new Ford Mustang inspired by the one Steve McQueen drove in the film 'Bullitt' in the works, but a 'leaked' window sticker for it making the rounds on the internet today is bogus.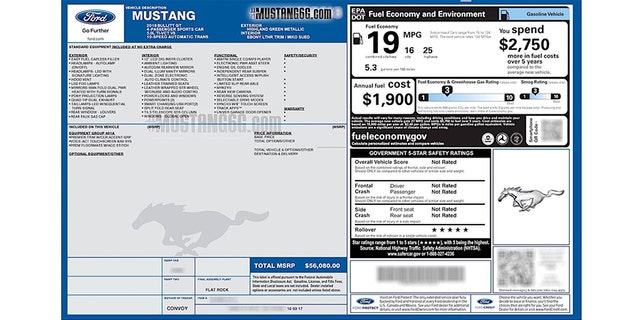 The Monroney was first published on Mustang6G.com, who said it got if from an anonymous source. It depicts a 2018 Bullitt GT that's painted Highland Green Metallic and lists the Rear Faux Gas Cap previous Bullitt models have had among its features, along with a sticker price of $56,080.
But don't reach for your checkbook just yet. Ford product communication manager Mike Levine told Fox News that "Ford did not create this window sticker." So there's that.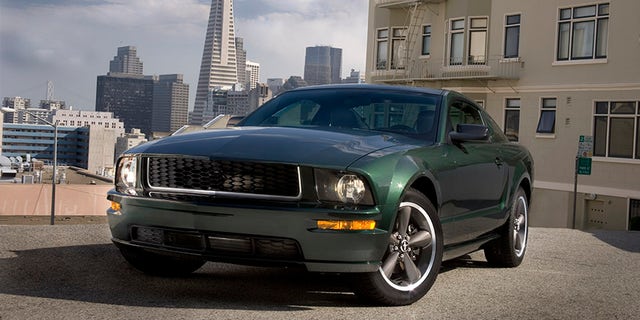 It's also missing anything like the "Bullitt Package" the 2008 model included in its specifications, but does say it has "Rear Window – Louvers," rather than quarter window louvers, which were another iconic feature of the McQueen car. We may be splitting hairs there, but there is a difference.
FORD MUSTANG FOUND IN MEXICAN JUNKYARD IS FROM 'BULLITT'
Since the VIN number has been blurred out, it's quite possible the document is a merely Photoshop of another supposedly leaked Monroney that was recently posted to the often accurate website. That one purportedly revealed the Mustang's EPA fuel economy rating when equipped with a 460 hp V8 and 10-speed automatic transmission drivetrain at 16 mpg city and 25 mpg highway, which Ford has not yet confirmed.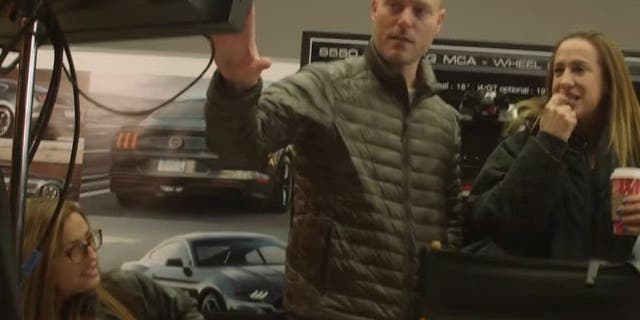 None of this means that Ford doesn't have a new Bullitt in the works, of course. In fact, earlier this year a promotional video was released that appeared to show conceptual sketches of what a 2018 Bullitt would look like, and it's hard to believe its inclusion was an oversight instead of a tease.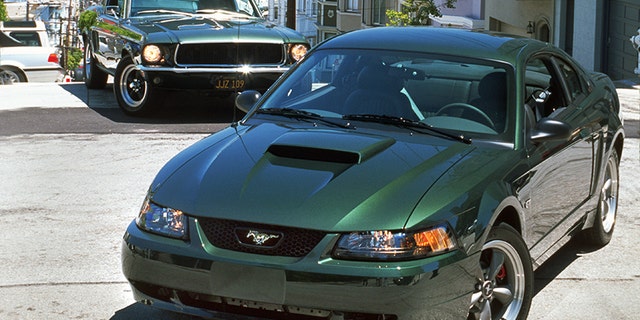 Either way, we should know soon enough. Not only is the 2018 Mustang set to be released in just a few weeks, but the 50th anniversary of 'Bullitt' is coming up on October 17th.