Ford points finger at EPA mileage test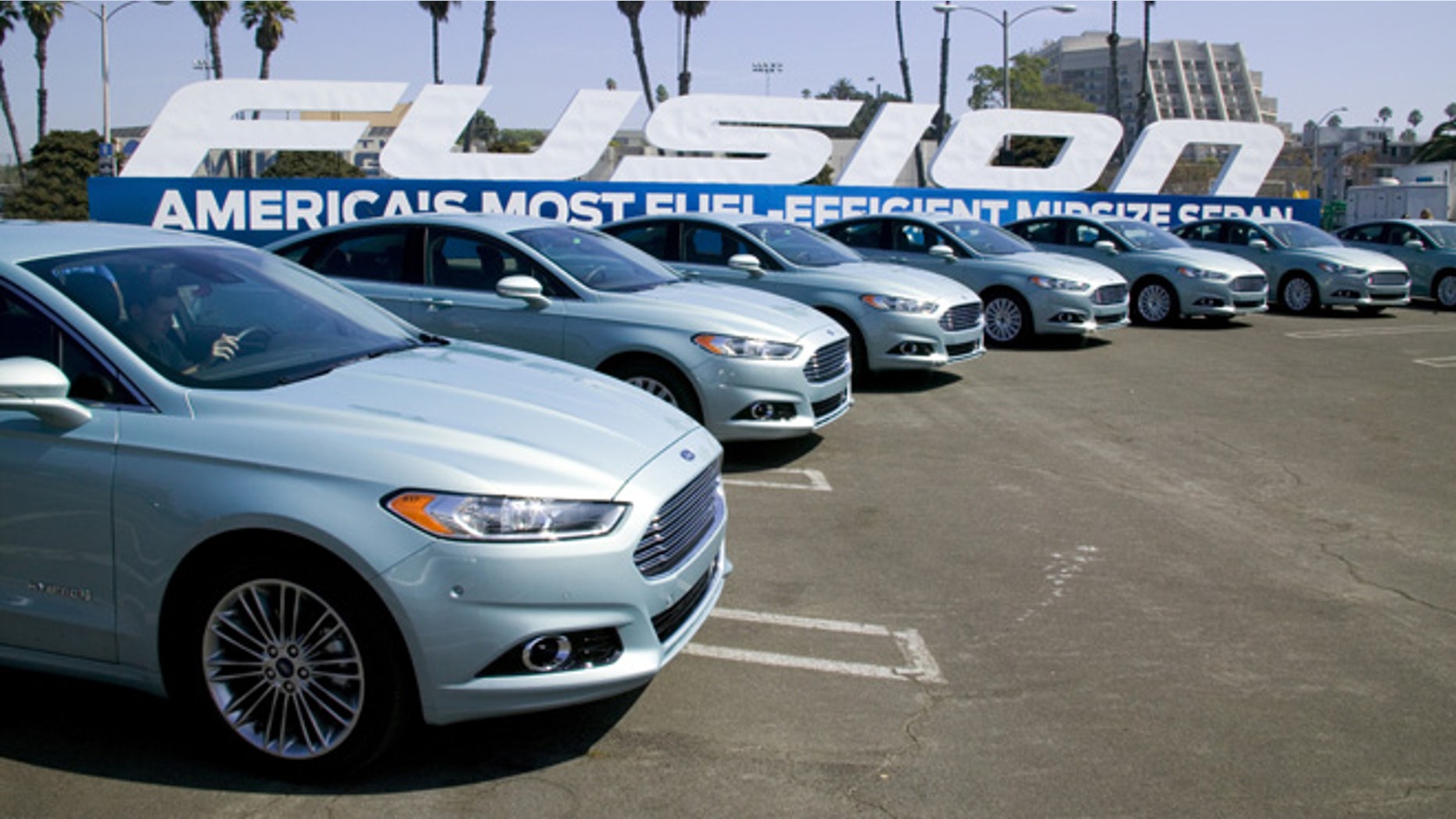 Ford Motor Co. is trying to turn the tables in a controversy over fuel economy ratings for some of its new hybrids, suggesting the problem is how the government's ratings for such cars are calculated, The Wall Street Journal reports.
The company's C-Max hybrid wagon and Fusion hybrid are rated at 47 miles per gallon, using a method developed by the Environmental Protection Agency. But in a road test by Consumer Reports magazine, it reported the C-Max and Fusion were only able to achieve 37 mpg and 39 mpg, respectively.
Read: Feds probe reports that Ford hybrids aren't living up to fuel economy ratings
On Friday, a Ford executive said the EPA test may require modifications to more accurately reflect a hybrid's fuel-economy.
"We are working closely with industry to see if we need to change our hybrid testing procedures," said Raj Nair, Ford's global product chief. Mr. Nair previously has said Ford followed the EPA's published rules in conducting its tests.
The window-sticker mileage figures for standard cars with gas engines are easy to calculate. But testing for hybrids is trickier because at times they run on battery power alone, and battery performance can vary significantly depending on how fast a driver accelerates. Hot and cold weather also can lower the electric driving range.
An EPA spokesperson declined to say whether the agency is talking with auto makers about changing its methodology for setting fuel economy ratings.