Ford names Jim Hackett president and CEO, replacing Mark Fields after less than three years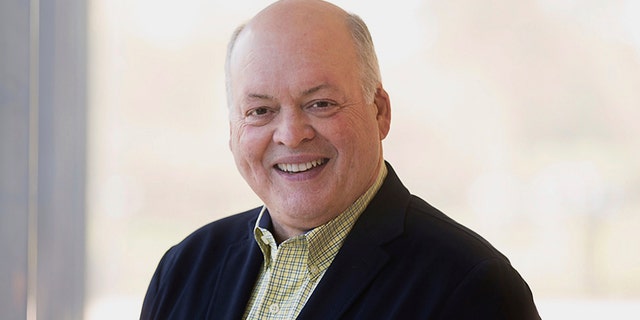 Ford Motor company has confirmed the appointment of Jim Hackett as president and CEO.
Hackett replaces Mark Fields, who is officially retiring from the company after a 28-year career.
The change comes as the company has come under pressure from shareholders in recent weeks for what many consider disappointing stock performance and profits.
Hackett built Steelcase Inc. into the world's top office furniture company, and in 2016 took over the Ford Smart Mobility division, which is focused on developing autonomous cars, car-sharing services and connected vehicle technologies.
"We're moving from a position of strength to transform Ford for the future," Executive Chairman Bill Ford said in a press release.
"Jim Hackett is the right CEO to lead Ford during this transformative period for the auto industry and the broader mobility space. He's a true visionary who brings a unique, human-centered leadership approach to our culture, products and services that will unlock the potential of our people and our business."
Under Fields' tenure, Ford achieved record pre-tax profits in 2015 of $10.8 billion, with 2016's results of $10.4 billion coming in a close second as its stock price fell nearly 40 percent from when he took over in 2014.
The automaker said that it's priorities moving foward will be sharpening operational execution, modernizing Ford's business -- with technologies including artificial intelligence and 3D printing -- and transforming the company to meet future challenges.
In addition to naming Hackett president and CEO, Ford made several additional executives moves.
Jim Farley, previously the executive vice president and president, Ford Europe, Middle East and Africa, is now executive vice president and president, Global markets, where he will oversee all business units, sales and service and also the Lincoln Motor Company and Ford's electrified and autnomous vehicle efforts.
Joe Hinrichs, who has been executive vice president and president, The Americas since 2012, is now executive vice president, Global Operations, and will be in charge of product development and manufacturing, along with labor affairs, safety, and sustainability.
Former Chief Information Officer and group vice president, Information Technology, Marcy Klevorn, takes over for Hackett as executive vice president and president, Mobility, overseeing Ford Smart Mobility L.L.C.