Ford is doubling production of the GT supercar, and it's still not enough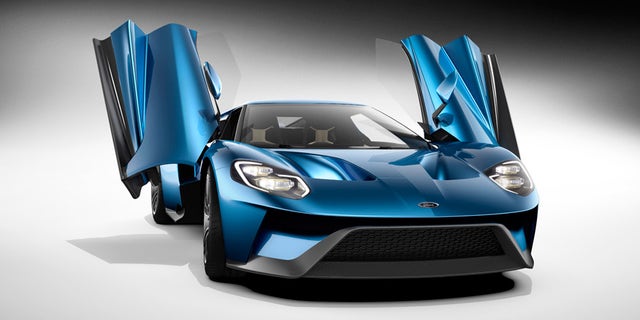 People can't get enough Fords these days. $400,000 Fords, that is.
After selling out the first two-year's allotment of GT supercars – 500 in total – Ford has announced that it is extending production for two more years. But they're pretty much already spoken for.
Ford is hand-picking customers for its halo car, and received over 6,500 applications to buy the carbon fiber, two-seat, mid-engine machine.
The high-tech cars are manufactured for Ford by Multimatic Motorsports in Ontario, Canada – the same outfit that fields the racing version of the GT, which won its class at this year's 24 Hours of Le Mans.
Owners of the last generation GT and high-profile brand "ambassadors" (aka: social media stars) have received priority in the pecking order. The first batch of 250 will go to folks on the existing wait list, while the ordering process will be reopened in 2018 for the final 250 unit run.
The move syncs up with Ford's commitment to run the GT in both the World Endurance Championship and IMSA racing series through 2019.
----------
Return of the Shelby GT350: