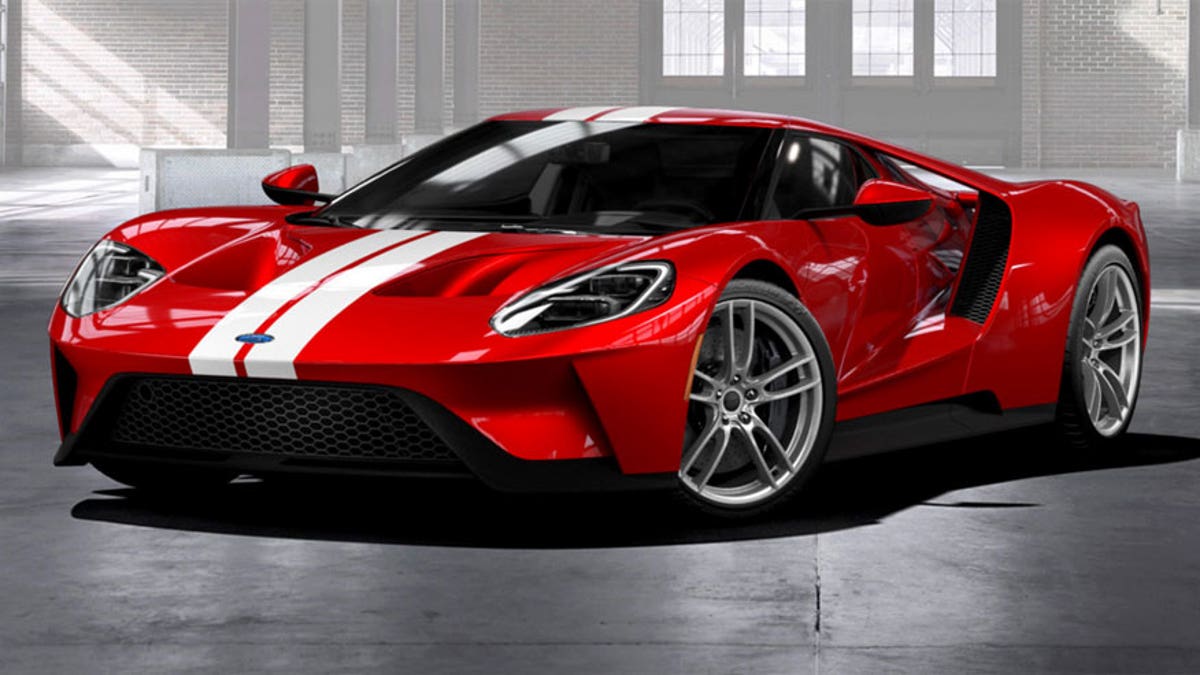 The new GT supercar from Ford Motor Company is already one of the most desirable cars on the planet, and that's before the Blue Oval has listed any performance specs or even mentioned a price.
That was to be expected, though, given the significance of the nameplate and the fact Ford will offer the car for a limited time only.
If you'd like to get your hands on one, here's how. Ford has opened the order books and set up the special website www.fordgt.com where you need to register your interest. There is also a configurator that lets you play around with some of the car's options such as the color, wheels and interior themes. Among the options are matte black paint and carbon fiber wheels. We're told the starting price will be in the mid-$400,000s.
The registration process is open to users worldwide but only represents an application and not an actual reservation. That's because Ford isn't selling the car on a first come, first served basis as all orders will be vetted to ensure the cars end up with genuine fans that will be out driving them. We saw Ferrari [NYSE:F] and McLaren attempt this with their own LaFerrari and P1 flagships to avoid the cars ending up with speculators, though some cars still made it onto the used market shortly after launch.
It's been rumored prospective buyers may have some substantial criteria to meet, such as previous Ford ownership and even social media status. Furthermore, the lucky few allocated a build slot are also expected to sign legal documents stating they won't sell the car for a minimum period.
To make the experience as special as possible, Ford will also launch a concierge service for approved applicants. The concierge is expected to remain in contact with the approved applicant throughout the ordering and build process and even years into ownership.
Ford has confirmed that it will build 250 GTs per year and that this initial round of ordering, which closes May 12, 2016, will cover the first two years of production, so 500 cars. It's not clear how many years of production Ford is planning.
For those that might have forgotten, the new GT features a mid-engine monocoque structure made from carbon fiber. It's powered by a twin-turbocharged 3.5-liter V-6 that will likely be rated at about 630 horsepower and 539 pound-feet of torque. Drive is to the rear wheels via a 7-speed dual-clutch transmission.
The first lucky customers are expected to receive their cars by the end of the year.