Ford F-150 Raptor crashes into pool with woman trapped inside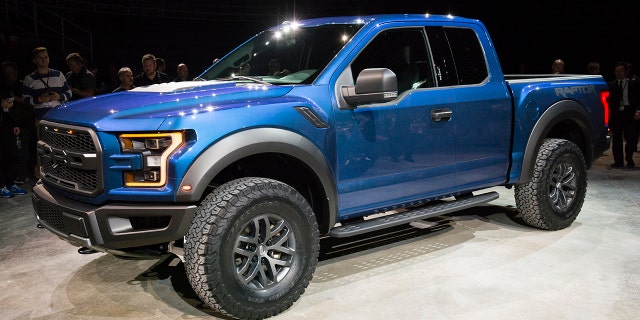 A Ford F-150 Raptor went crashing into a backyard pool in San Diego, Calif. after the driver of the car — a 68 year-old male — stopped by his kid's house to drop something off. His wife, who stayed in the car, was the only passenger on the harrowing ride on Friday.
2017 FORD F-150 RAPTOR TEST DRIVE
After the driver got out, the truck began to roll down a hill with the woman trapped in the vehicle. The Raptor went crashing through two sets of fences before it ultimately ended up in a backyard pool with the driver's wife still trapped inside.
Bystander Gabriel Mejia heard the incident from a few houses over and sprang into action. The Good Samaritan saw the car submerged in the pool with a woman trapped inside and acted quickly by smashing the truck window with a brick to retrieve the woman.
IT WASN'T 'ITSY BITSY,' BUT SPIDER CAUSES FLORIDA CAR CRASH
The Drive reported that the woman had been treated by Sand Diego Fire-Rescue at the scene and then transported to a local hospital for further treatment.
Instagram posts show the truck landed on its side in the pool with the passenger side on the pool's bottom.