Ford F-150, Mustang hybrids coming in 2020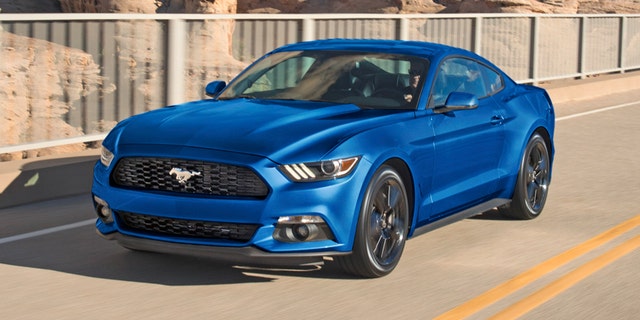 Ford is electrifying its two most iconic vehicles.
CEO Mark Fields announced on Tuesday that hybrid versions of the F-150 pickup and Mustang sports car will be on sale by 2020.
Ford previously revealed plans to build a hybrid F-150 in 2014, but this is the first mention of a battery-boosted Mustang. The automaker promises the pony car will have the same kind of power and better torque than today's V8-powered model.
Details on the hybrid powertrains were not revealed, and Fields didn't say if they would be replacing or augmenting the current engines offered in the F-150 and Mustang.
Two pursuit-rated hybrid police vehicles will also be introduced, but were not identified. However, one of them will be built in Chicago, where Ford currently produces its Taurus and Explorer-based police cars. A fully autonomous hybrid aimed at ride-hailing companies will follow in 2021, and be built at the same Flat Rock, Mich., assembly plant as the Mustang.
Along with the hybrids, Fields confirmed that 2020 will mark the launch of a fully-electric small SUV with a range of at least 300 miles per charge.
Ford currently sells six different hybrid and electric models in the United States, and delivered a combined total of 69,883 through the first 11 months of 2016.
----------
2017 Ford F-150 Raptor Test Drive: