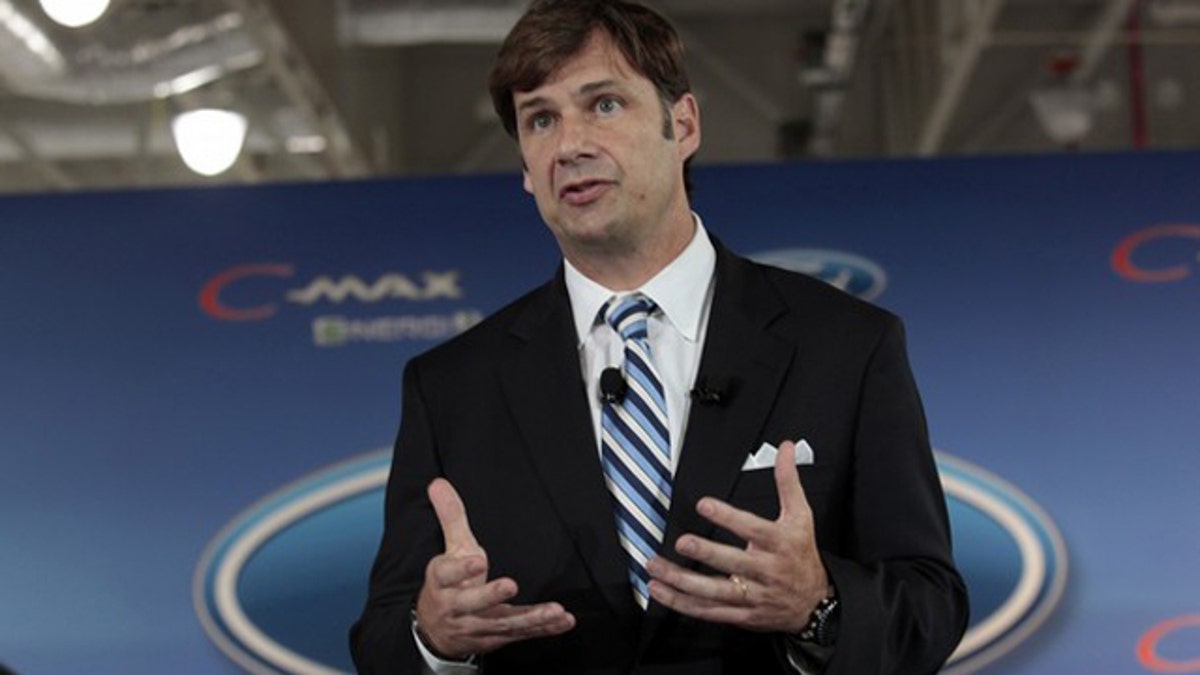 As the U.S. auto industry pulls itself up by its bootstraps, the gloves are starting to come off.
Automotive News reports that Ford's top marketing executive, Jim Farley, is quoted using the "f" word in a preview copy of Once Upon a Car, an upcoming book covering the recent fall and rise of the Big Three, as he describes his feelings for his company's cross town rival.
"F---- GM," Farley tells the books' author, Bill Vlasic. "I hate them and their company and what they stand for. And I hate the way they're succeeding. Ford is back because people trust us. And that is a powerful message. I'm a car guy. I wake up each morning thinking about cars. Watch out. We're only going to get better."
Farley is also quoted saying "I'm going to beat Chevrolet on the head with a bat. And I'm going to enjoy it."
Over the years, executives from Detroit's automakers have rarely made such sentiments public, and the outburst paints a very different picture from the camaraderie shown at the auto industry bailout hearings in late 2008, where Ford's Alan Mulally sat next to his fellow CEOs from GM and Chrysler to support their requests for government assistance.
After the quotes surfaced, Ford issued a statement saying: "We have not yet seen the book and are unable to comment on the specific quotes. This is a passionate, competitive industry, and we respect all of our competitors."
Jay Cooney, General Motors Director for Communications, Strategy and News Operations, responded to the report by saying "we would not have expected such crass words coming from Ford."
Recently, in an interview with The Detroit News, General Motors' current CEO, Dan Akerson, told the paper that, regarding Ford's efforts to revive its stagnant Lincoln brand, it "might as well sprinkle holy water. It's over."
Once Upon a Car is expected to hit stores on October 4th. A representative from the book's publisher, Harper Collins, could not confirm to FoxNews.com that the quotes in question will appear in the final copy of the book.