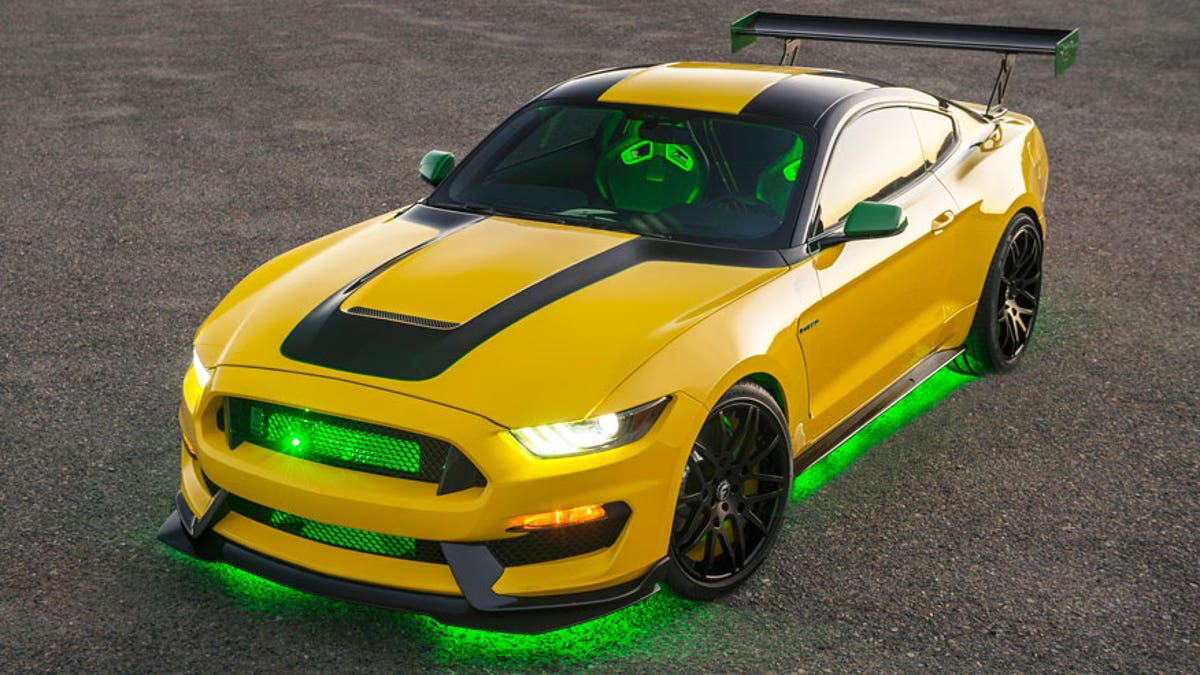 For the past several years, Ford has created custom Mustangs to auction for the Experimental Aircraft Association's youth education programs. The company's latest one is sure to attract a lot of attention.

Ford claims this "Ole Yeller" Mustang GT350 it is the "most race-ready and road-legal Mustang ever produced." The GT350 is an impressive performer, though with such a big boast, it's a little surprising that the only significant performance upgrades appear to be retuned suspension and large rear wing.
----------
More from Autoblog:
Jeep spends $1 billion on factories
----------
That's beside the point though, because the real attraction is the looks. The bold yellow paint scheme and green accents are inspired by the "Ole Yeller" P-51D Mustang fighter plane. The plane shares the same paint scheme and has a few claims to fame. It holds the American coast-to-coast speed record for propeller planes and was flown for over 20 years by stunt pilot R.A. "Bob" Hoover, a retired US Air Force pilot Ford says is "widely considered the founding father of modern aerobatics."
The Mustang is the ninth custom car Ford has built for the organization and will be auctioned on July 28 at the Gathering of Eagles charity event. The event takes place at the EAA AirVenture Oshkosh 2016 event in Oshkosh, Wisconsin.
----------
Shelby GT350 Test Drive: