Ford announces pricing for aluminum 2015 F-150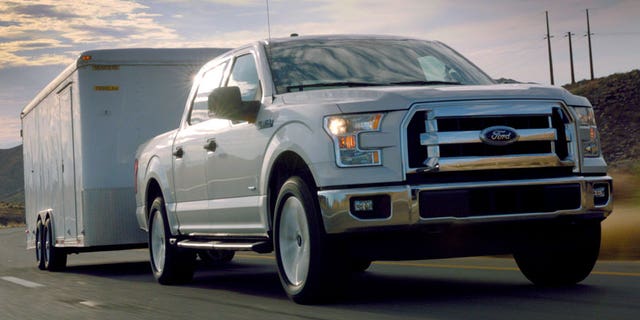 Ford's new aluminum-bodied 2015 F-150 is dropping hundreds of pounds, but may make your wallet only slightly lighter.
Pricing for the pickups was announced today, with entry level XL and XLT models costing $395 more than the 2014 trucks, at $26,615 and $31,890, Reuters reports.
The increase varies across trim levels, with premium King Ranch trucks seeing the biggest jump of $3,515 to $49,460, and the top of the line Platinum now starting at $52,155, $3,055 more, but Ford says all trucks come with a higher level of standard equipment.
Follow us on Twitter @FoxCarReport
Dealers can begin ordering trucks today, but they don't go on sale to the public until the fourth quarter of this year. Only five trim levels will be available at launch, including the popular Lariat with an $895 increase, compared to the current 11, according to Automotive News.
Ford last week revealed the official weight loss of the radical new trucks at between 625 and 732 lbs, depending on trim level.