Ford and Heinz developing tomato-based car parts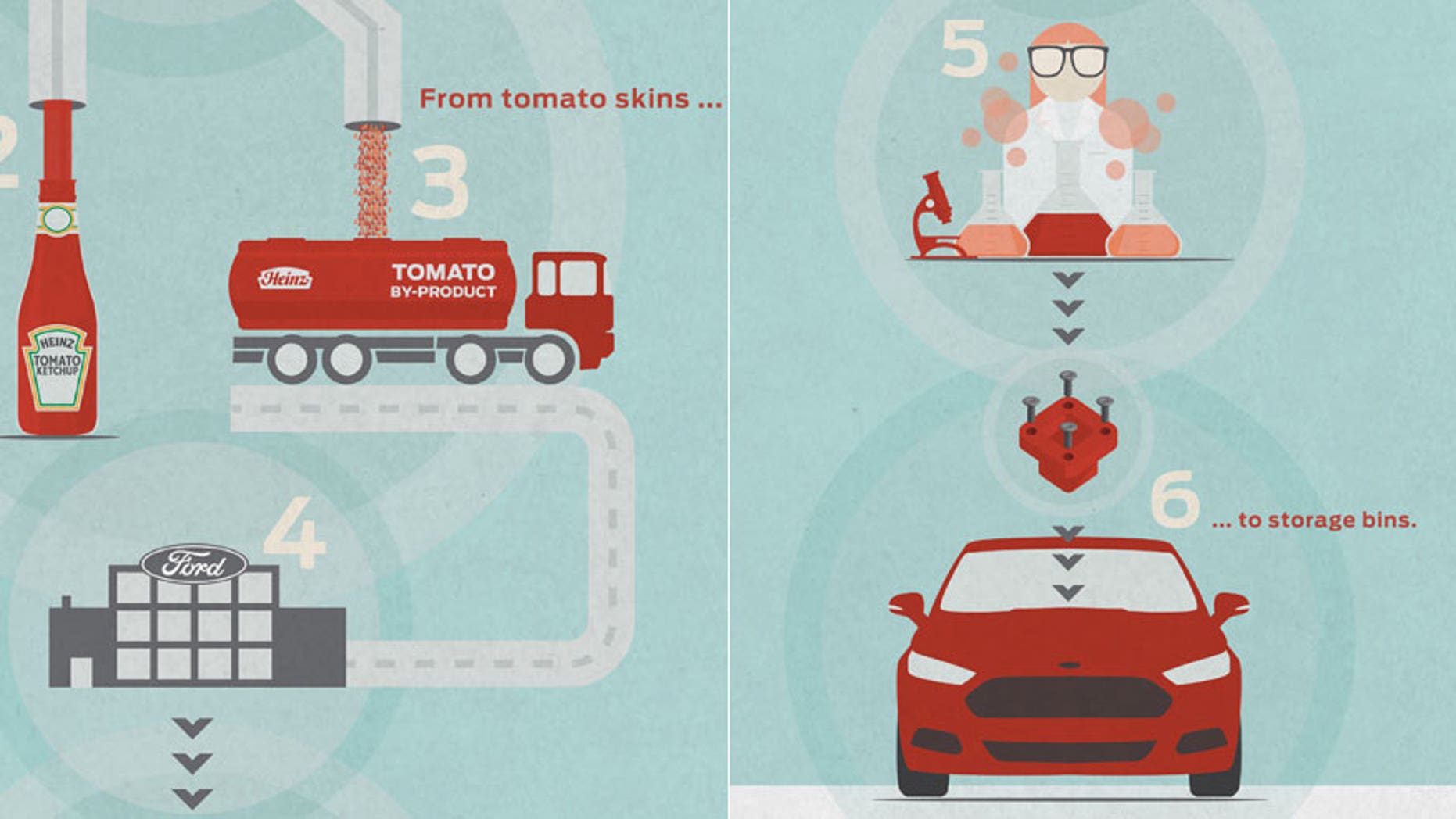 But will you have to smack it on the side to make it work?
Ford and Heinz are cooking up a plan to convert leftover tomato skins into car parts.
According to a joint news release, scientists at both companies believe they can use tomato fibers to manufacture composite materials used for wiring brackets, or storage bins in cars instead of petroleum-based plastics.
Ford says it began working with Heinz, The Coca-Cola Company, Nike Inc. and Procter & Gamble to speed up attempts to create a "a 100 percent plant-based plastic to be used to make everything from fabric to packaging."
Meanwhile, Heinz was looking to recycle the leftover parts of the two million tons of tomatoes Heinz uses to make ketchup each year.
The companies say the technology has been validated, but still needs to be refined.
The Associated Press contributed to this report