For Datsun revival, Nissan gambles on $3,000 model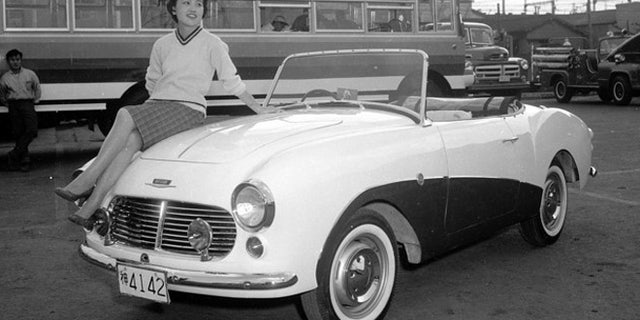 ATSUGI, Japan – It is the car that baby boomers may remember as much for its compact chic as for its slogan ("Datsun, We Are Driven!"). Now, a new version of this storied brand may get more attention for something else: its price tag.
In a bold move into the auto industry's fastest-growing category—emerging-market countries—Nissan Motor Co. is planning a revival to this Beatles-era star that might surprise its fans. According to interviews with Nissan's CEO, Carlos Ghosn, and other company executives, the rebooted car will appear in these countries as bare-boned as any rival has tried. And Nissan is hoping to set new lows for pricing for a global auto maker, offering the cheapest Datsun model for about $3,000 to $5,000. The lowest price is nearly a third the price of its most inexpensive car, the $8,000 Tsuru compact sold in Mexico. In revealing new details to The Wall Street Journal about the tightly controlled project, Mr. Ghosn said the company was committed to offering six Datsun vehicles, due out beginning in 2014, at a price range lower than all but a handful of smaller car makers in China and India specializing in mini autos.
Video: Cheapest car in America
He portrayed the relaunch as much as a life's mission as a business strategy, with the goal of providing poorer populations a greater chance at car ownership. No major car company has yet figured out how to penetrate profitably the lowest price segment in emerging markets, even though these countries already make up nearly half of all global vehicle sales.
But both the overall strategy and selection of Datsun to lead the cut-rate charge has already faced some opposition within the company and is likely to cause concern among some analysts and car buffs. In its heyday, Datsun was a much-beloved brand, an economy car that was nonetheless prized for classy designs and innovative touches. But to have a shot at keeping the price at $3,000 for the lowest-priced model—which even Nissan officials concede will be a hard to pull off—the company will have to jettison features that have long been standard in the U.S. but not in developing markets, from automatic transmissions to a full supply of air bags.
Inside the company, some executives are worried the campaign diverts scarce resources needed to bolster established products in established markets. Nissan hasn't disclosed any figures, but analysts estimate it can easily cost $1 billion to build a new car. And while doubters among industry analysts are few so far, the company's Japanese rivals aren't convinced sufficient demand exists for such vehicles in the developing world.