Flying car ready to buzz New York Auto Show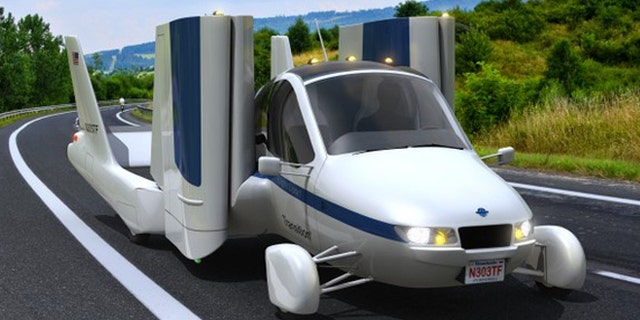 According to its creators, it's not a flying car, it's a "roadable light sport aircraft."
Regardless of what it's called, the revolutionary Terrafugia Transition will be on display at the New York Auto Show in April, its first visit to a "car" show.
The two-seat vehicle was designed to fit in a single car garage, be driven on public roads and, with its folding wings extended, take off and land from an airport runway. It has a top air speed of 115 mph and gets a reported 35 mpg on the ground.
FoxNews.com Autos is on Twitter. Follow us @FoxCarReport
The Transition at the show will be a fully-outfitted production prototype that has undergone testing on the road and in the air. While it won't be flying into midtown Manhattan, it will be demonstrating its ability to transform from car to plane.
Terrafugia hasn't announced official production plans, but has previously targeted its first sales for late 2012. A company representative tells FoxNews.com that more details will be revealed at the show. If it successfully reaches the market, it will be the first vehicle of its kind to go on sale in the 21st century.
The expected price is $279,000 dollars and Terrafugia is currently accepting reservations for a $10,000 deposit.