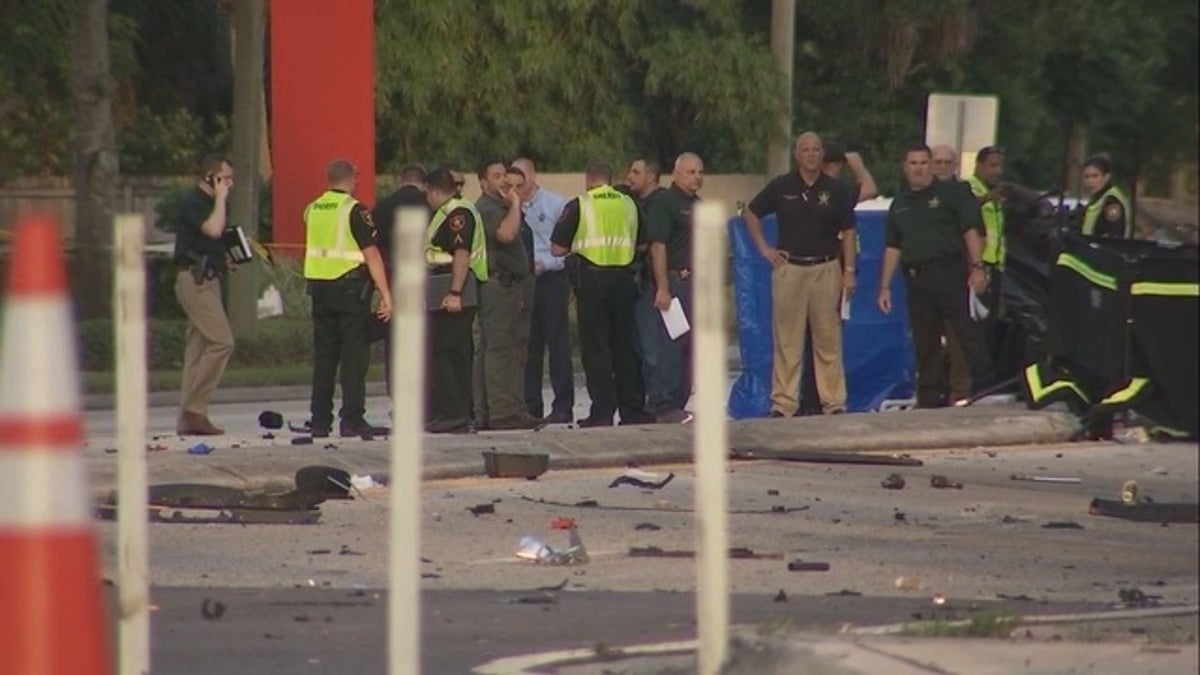 The Pinellas County Sheriff's Office in Florida said three teens died in a crash involving a stolen vehicle early Sunday morning.
The crash happened shortly before 5 a.m. at US Highway 19 and Tampa Road.
According to the sheriff's office, deputies spotted two cars that recently were stolen from a Clearwater car dealership driving together into the East Lake Woodlands neighborhood.
The sheriff's office set up a perimeter but was initially unable to locate the vehicles. Shortly after, a deputy spotted both of them, a Ford Explorer and Chrysler Sebring, traveling on Tampa Road.
"The vehicles were engaged in what I'll characterize as a 'cat-and-mouse game.' They were accelerating fast, slowing down, accelerating, slowing down. They got to Lake St. George and at the intersection on Tampa Road, the Sebring slowed down considerably. The Explorer sped up considerably, probably at speeds that exceed well over 100 miles per hour," Sheriff Bob Gualtieri said.
At that point, Gualtieri said the deputy turned around and did not pursue the Explorer, which continued westbound at a high rate of speed. When the SUV got to the intersection of US Highway 19, it struck a car that was traveling northbound.