Florida teen wins new Honda for perfect attendance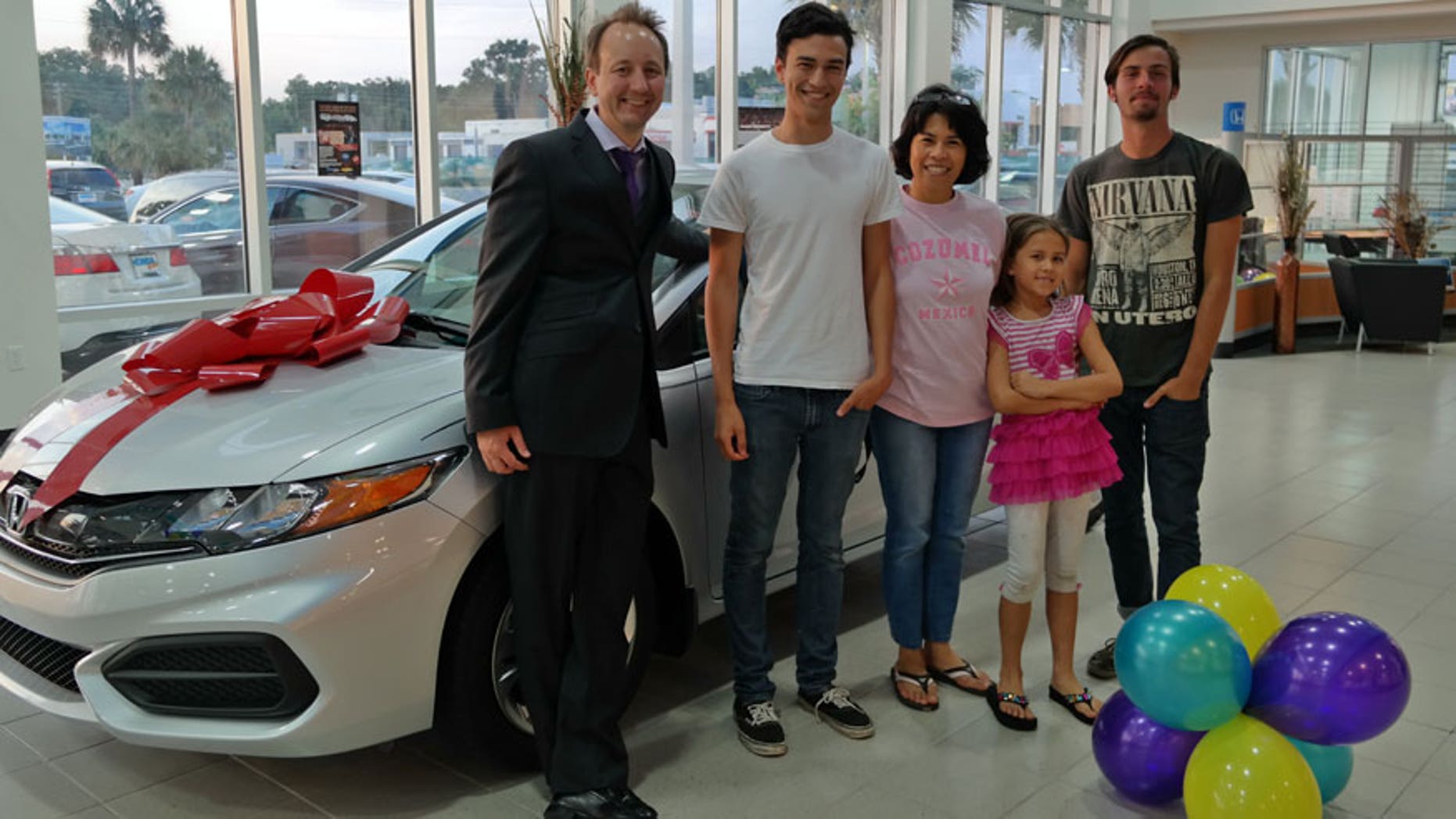 An Ocala teen was having a bad day as he stood in the audience at a Honda dealership, hoping to win a new car for having perfect attendance during his senior year in high school.
Marion Technical Institute senior Ira Gilmore had just dropped his iPhone and cracked the screen Wednesday evening when he heard his name called as the winner of a $22,616 2104 Honda Civic LX.
The Ocala Star-Banner reports that as the seconds passed, the audience screamed in disbelief, thinking Gilmore had missed his opportunity since you had to be present for the drawing to win. But the 18-year-old appeared from the back of the crowd, smiling.
Officials say 104 teens were eligible for Honda of Ocala's "Perfect Car for Perfect Attendance" event.