Five long-shot collectible cars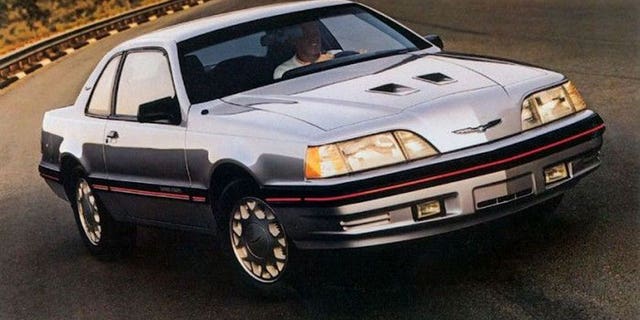 You don't have to be Nostradamus to peg a LaFerrari as a future blue-chip collectible. For many people, the fun is in the margins, pulling something out of left field (for cheap) that nobody cares about today and showing the rest of the world how smart you were when everyone else comes around. OK, it doesn't happen that often, and every car on this list is a true long shot but we can make a case for each one being more than just a disposable used car:
1994-04 Land Rover Discovery - "Discos" of nearly any year or flavor are just one step up from a curb couch in terms of desirability in the marketplace. And with good reason. They're frigging exasperating to own and try to keep on the road.  Nearly every one of them seems to be afflicted with some sort of horrible, Ebola-like hemorrhagic fever that presents with simultaneous leaks from steering racks, head gaskets, oil pans, valve covers, differentials and A/C compressors.  But outside of a Land Rover Defender, they might just be one of the most irresistible off-road capable vehicles out there. They even look great festooned with the normally ridiculous assortment of roof racks, auxiliary lights, snorkel exhausts and brush bars. You actually can wrench on them yourself and the aftermarket parts and accessory universe is huge.  As Land Rover continues to abandon the Serengeti for Knightsbridge, the day might just come when the rare, fully sorted examples of the Discovery bring real money.
1987-95 Range Rover - This may well be the first listicle in the illustrious history of listicles about collectible vehicles with two entries from Land Rover, JD Power's perennial cellar occupant.  But let's face it, the original Range Rover is a legitimate style icon. Although not the first luxury SUV (that honor likely falls to the Jeep Grand Wagoneer), it was the first for people who liked their wood of the actual polished, burled walnut variety as opposed to the self-adhesive vinyl kind. In the UK, the early and very spartan two-door Rangies have already started to take off as collectibles. Even nice unrusted four-doors are heading up. Here, they're still practically free for most of the same reasons that Discoveries are. But for how long?
1983-88 Ford Thunderbird Turbo Coupe - This entry could have been a triad—Merkur XR4Ti, Ford Mustang SVO and T-Bird Turbo Coupe. They all share Ford's 2.3-Liter turbo-four and they're all interesting in their own way. But the Mustang SVO has already started attracting some interest among Fox body Mustang fans and well, the Merkur is just too damned weird. The T-Bird on the other hand has NASCAR-bred aerodynamics and real style courtesy of Jack Telnack. By 1987, it also had functional hood scoops feeding an intercooler (with the same 190 hp as the SVO Mustang) plus a five-speed, which allowed a top speed of about 140 mph. Rear wheel-drive and a limited slip differential make the ninth-gen T-Bird Turbo Coupe legitimately interesting. Unfortunately, the NASCAR crowd won't abide its four-banger and the Euro coupe crowd finds its size and build quality off-putting. Still, multiple positives mean that it remains an ideal occupant of a long shot collectible list.
1990-92 Audi Coupe Quattro - The Audi 90-based B3 Coupe Quattro is damn near forgotten. To the extent that Audi is on collector's minds at all, it's the revolutionary Ur Quattro and the over-the-top short wheelbase Sport Quattro that register. Early TTs are starting to show up at some collector car auctions, but the Ur Quattro's successor is solidly on the Automotive Threatened, Endangered and Extinct list.  A pity, they look quite good in a squatty and rather pugnacious sort of way. Audi was starting to build their envious reputation for doing really nice, up-market interiors by the time the 90 was introduced and the factory three-piece Speedline wheels are fantastic. Finding one that hasn't been used up is indeed tough. Hell, finding one at all is pretty difficult, but as Ur Quattro prices continue skyrocketing, the Dave Kinney Principal of Substitution might just kick in here and people might start giving these a second look.
BMW 318 Ti - Americans don't do hatchbacks, so the marketers say. And while that generalization is debatable, it certainly seemed accurate when considering the BMW E36 "Compact" hatch and the C-class hatch that Mercedes tried selling in the U.S. But the 318 Ti is a car that has a legitimate shot at a cult following, just like the hatchback 2002 Touring. Its light, stripped-down ethos is appealing as is its entertaining tendency toward oversteer, the result of it using the E30 semi-trailing arm IRS, instead of the E36's multi-link setup. Like most of the cars on this list, nice ones are getting scarce. Look for a California edition with a cool, sliding fabric sunroof that gives most of the benefits of a convertible without sacrificing rigidity.
Click here for more classic car stories, or here to sign up for Hagerty's classic car newsletter.