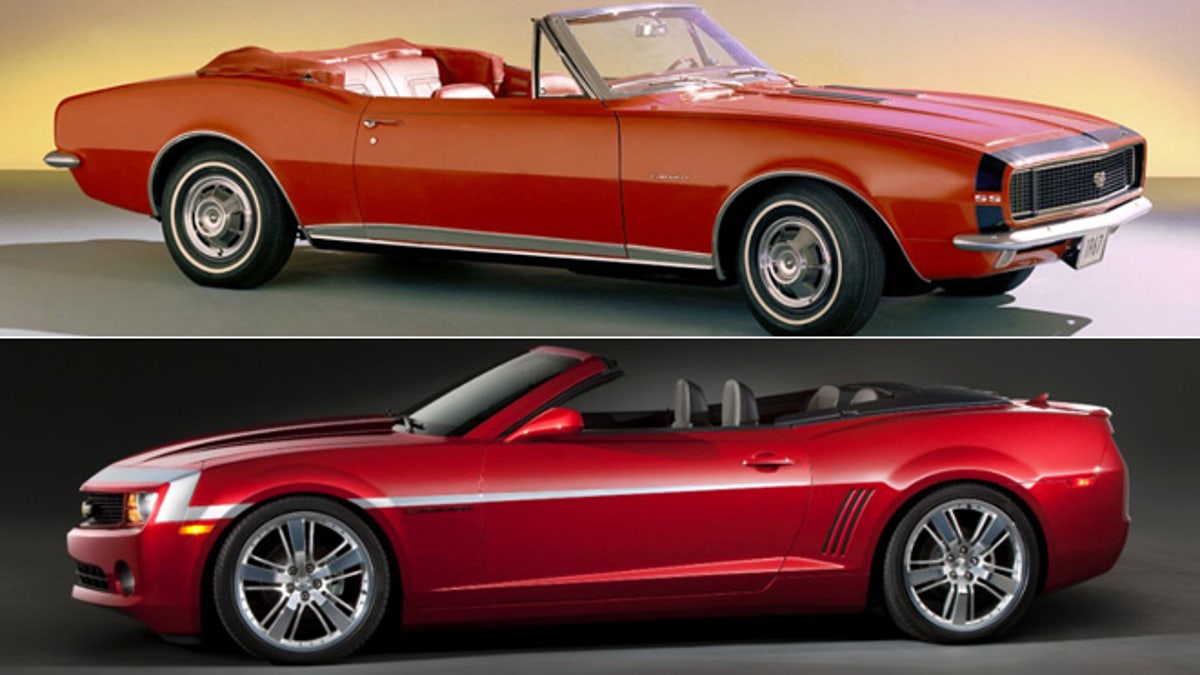 Remakes are tough to pull off (as anyone who has ever seen the Steve Martin version of "The Pink Panther" or Gus Van Sant's version of "Psycho" can attest). The auto industry, however, has done its share of good remakes (think the George Clooney version of "Ocean's Eleven"). Here are some favorites destined to be future classics:
Dodge Challenger SRT8: While not as low or wide as the original 1970s Mopar E-body muscle cars (the Challenger and the Plymouth 'Cuda), it manages to channel the spirit of the original, down to the Hemi V-8, while leaving behind all the not-so-good things about classic muscle cars like single-digit gas mileage, nearly nonexistent brakes and numb power steering.
2008 Shelby GT500KR: The KR designation may have been the late Carroll Shelby's ultimate act of bravado in a life filled with acts of bravado — it stood for "King of the Road," which both the original from 1968 and the stellar 2008 remake can credibly claim to be.
 2005 Ford GT: The Ford GT is perhaps the coolest remake of all time, a title it will likely retain unless Jaguar ever decides to re-issue the classic E-type or Ferrari re-imagines the 250 GTO. The original 1964 GT40 was a race car designed to wrest the world championship away from Ferrari. So named because it stood just 40 inches tall, the remake (known only as the "GT") was a street supercar that made the competing Ferrari 360 Modena look like last year's Christmas present.
 2002 Ford Thunderbird : A slow seller, the J. Mays design was faithful to the classic 1955-57 T-Bird while managing to look contemporary. Unfortunately, the market for luxury two-seaters was simply not what Ford had hoped it would be, and the T-Bird faded back to oblivion in 2005.
2010 Chevrolet Camaro: It was a "say it ain't so" moment when GM announced that it was pulling the plug on the two F-body cars, the Camaro and the Pontiac Firebird. Camaro fans had to go almost a decade without their favorite pony car. If you polled them, it's likely that they'd say the current version was worth the wait. Inspired by the first generation 1967-69 car, the Camaro's aggressive front end and "Coke bottle" flanks look as good in 2012 as they did back in the Summer of Love.