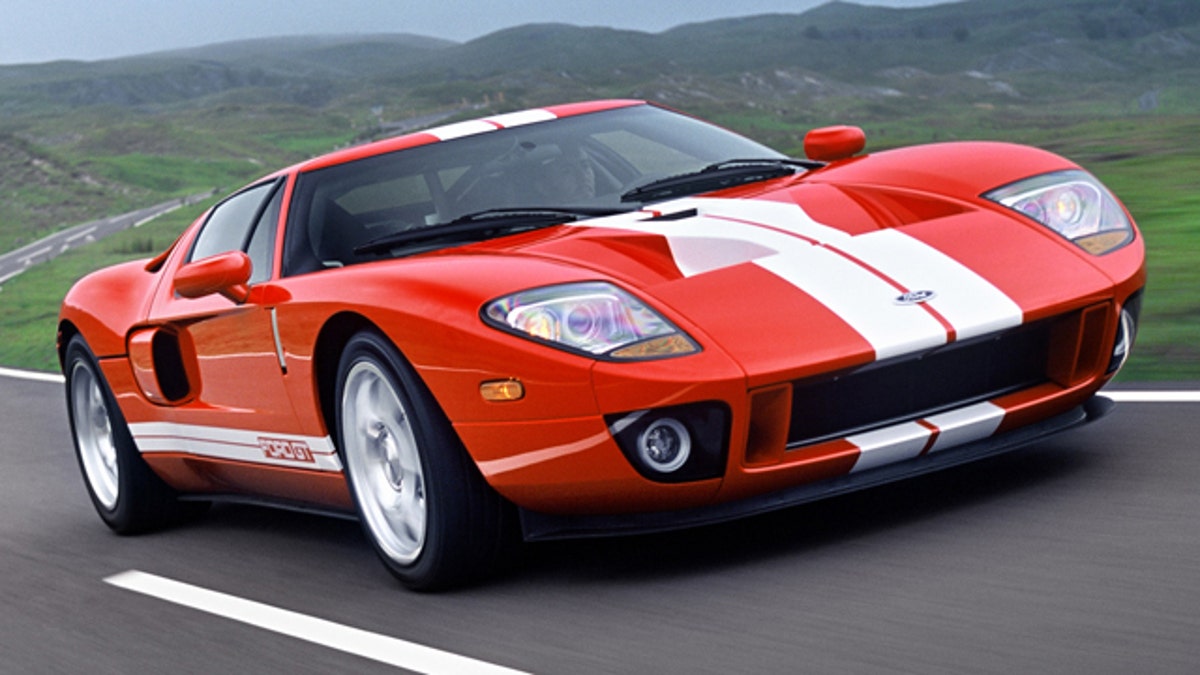 Car people of a certain age have all had one of those "I wish I'd had a crystal ball" moments while watching a 1960s muscle car sell for huge money on a televised auction. With some cars, you can ditch the crystal ball; it's just a matter of time before a new generation of collectors recognize them for what they are and pay up accordingly. Here's our list of future blue chippers:
2009 Pontiac Solstice GXP coupe: The Solstice coupe was a particularly sad story from the saddest part of GM's long history. The original Solstice convertible was an attractive two-seat sports car that suffered from a serious case of bad packaging. When the top was down, there was barely enough room for a toothbrush in the trunk. The gorgeous fastback hardtop coupe version addressed this lack or storage while still retaining the open air feeling of the convertible by virtue of a lift off roof panel. Just 1,200 or so were built before GM offed the Solstice, the plant it was built in, and Pontiac itself. 
2009 Pontiac G8 GXP: Another heartbreaker from GM. While four-door sedans generally don't get the love from collectors, we're betting this one will buck that trend. The G8 was a rear wheel-drive sedan from GM's Australian Holden division.  Imported as the G8, a little over 1,800 G8 GXPs were built with a 415 hp Corvette derived V-8 and an available Tremec 6-speed gearbox. The G8 GXPs performance stats put '60s muscle cars to shame — 0-60 in 4.5 seconds and a quarter-mile time of 13 seconds flat. It was a half-price BMW M5 that never had a chance to find its market. 
2008-09 Ford Mustang Bullitt Edition: In the collectible automotive world, all things associated with Steve McQueen have some added luster. Ford made a lot of fans of the 1968 action film "Bullitt" very happy when they released a special edition of the Mustang designed to resemble the green 1968 Mustang driven by McQueen's character Lieutenant Frank Bullitt. It wasn't the first time that Ford tried to capitalize on the film (there was a 2001 Bullitt Mustang), but this version of the Bullitt Mustang was by far the most seriously retro, and future collectors will prize good examples. 
2005-06 Ford GT: OK, we're cheating just a little bit here. In point of fact, although it's only been out of production for about five years, the GT is already rather collectible. Just over 4,000 of these world-class supercars were built, essentially to commemorate Ferrari's 1966 thrashing at the famous Le Mans race at the hands of the car's inspiration — the Ford GT40. A dead-ringer for the original 1960s race car (complete with racing stripes), we're guessing that the $200,000 or so these cars bring now will look like chicken feed 20 years from now.
2002-05 Ford Thunderbird: This retro-cool re-imagining of the classic 1955 Thunderbird was actually a pretty competent car that shared its underpinnings with both Lincoln and Jaguar. More of a boulevard cruiser than a sports car, the car perfectly captured the spirit of the original T-Bird. How the same people who came up with the Bullitt Edition Mustang could have resisted an "American Graffiti" version of the T-Bird in white is beyond us.
Click here to sign up for more stories and videos from Hagerty.