Five classic Ford Mustangs you can still afford
In the run up to the big 50th anniversary of the Mustang, prices of the classic first version of the Mustang, the 1964½ (technically a 1965 model) through 1966, have been moving up. The best convertibles and fastbacks with the highest horsepower engines can bring well over $65,000 and there has been renewed interest in vintage Mustangs of all years. All isn't lost however for the Mustang collector on a budget. Here are five of our favorites that you can still afford:
1. 1964½-66 Convertible (six cylinder)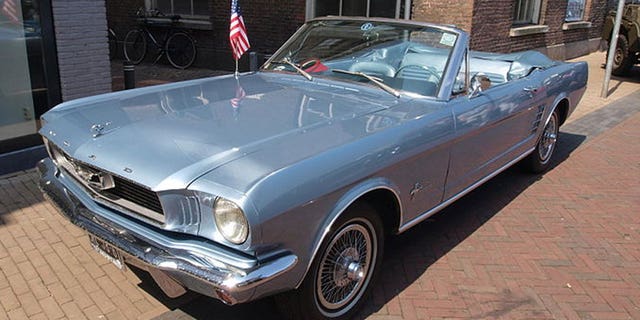 If you simply must have the first version of the Mustang in a convertible and have $25,000 or less to spend on a nice one, well then you're likely to have to settle for the six-cylinder model instead of the 260 or 289 V-8. And the six of the '60s was nothing like today's 300-plus hp base V-6. Nope, the 200-cubic-inch straight-six was good for just 120 hp, so performance was leisurely at best. No matter; the six still looked great.
2. 1964½-66 V-8 Coupe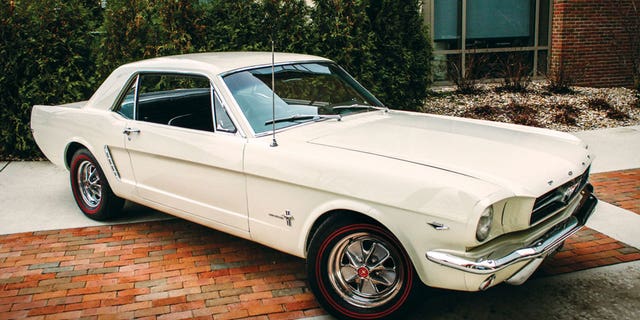 you'd really rather have a V-8, there's still time to find one for less than $25,000. Granted, it won't be a swoopy fastback or a drop-top, but the basic hardtop is still a pretty car. Don't expect the highest horsepower versions of the Mustang 289-cubic-inch V-8 at this price point, but nice cars are still out there. For now anyway.
3. 1971-1973 Mach I 302 Coupe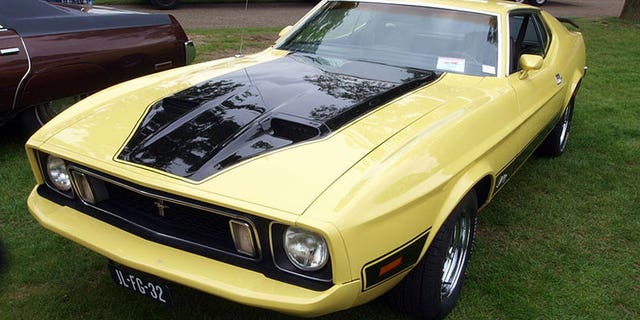 "Mach I" was one of the more audacious names of the Pony Car era, however in actual fact, its top speed was a bit shy of the speed of sound. But it had pumped up good looks and none other than Sean Connery as James Bond drove a '71 Mach 1 in the movie "Diamonds are Forever." As usual, the biggest engine version has sailed past affordability, but the 302 V-8 Mach I can still be had for around $25,000 if you look hard enough.
4. 1984-86 SVO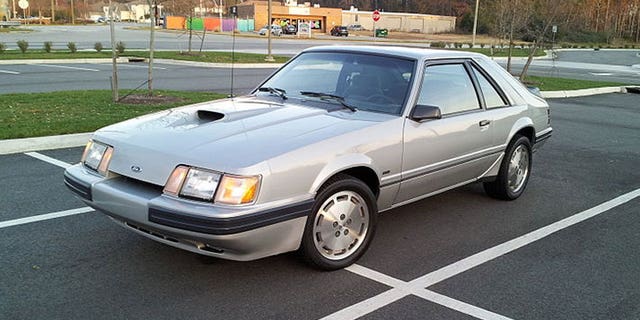 This selection will likely get the trolls' attention: a four-cylinder Mustang on a list of collectible Mustangs. But the SVO wasn't a Pinto-based Mustang II or your dental hygienist's 88 hp four-banger Fox Body Mustang; the SVO sported a turbo 2.3-liter four that made as much horsepower as the 5.0-liter V-8 of the day, a biplane rear spoiler, unique front fascia, and hood complete with a totally cool NACA duct-style air scoop. It was faster and more expensive than the V-8. Fuel prices never climbed the way that the industry expected, and the 5.0-liter V-8 was further developed with new, more-efficient cylinder heads, and eventually fuel injection, giving it better gas mileage and much more horsepower with less complication and expense, so the sophisticated SVO disappeared after 1986.
5. 1987-93 GT 5.0 Convertible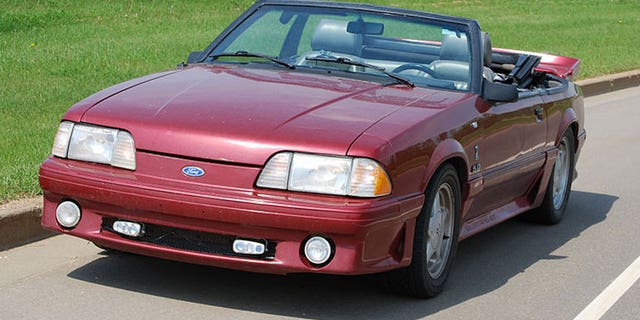 We like the 1989 model because it was the 25th anniversary year of the Mustang (which Ford barely noticed). The Fox Body Mustang might not have been the most glamorous body style ever, but it was one of the cars responsible for ending the "Malaise Era" of sluggish and dull American cars. With the 5.0-liter V-8 boosted to 225 hp, in 1987, the Mustang brought cheap V-8 performance back to the masses. Care for something a bit newer? We also love the 2008-09 Bullitt Edition Mustang and think it's a future collectible.
Click here for more from Hagerty, or here to sign up for our newsletter Classic Car Newsletter.