Fire reveals prototype Ford truck's secret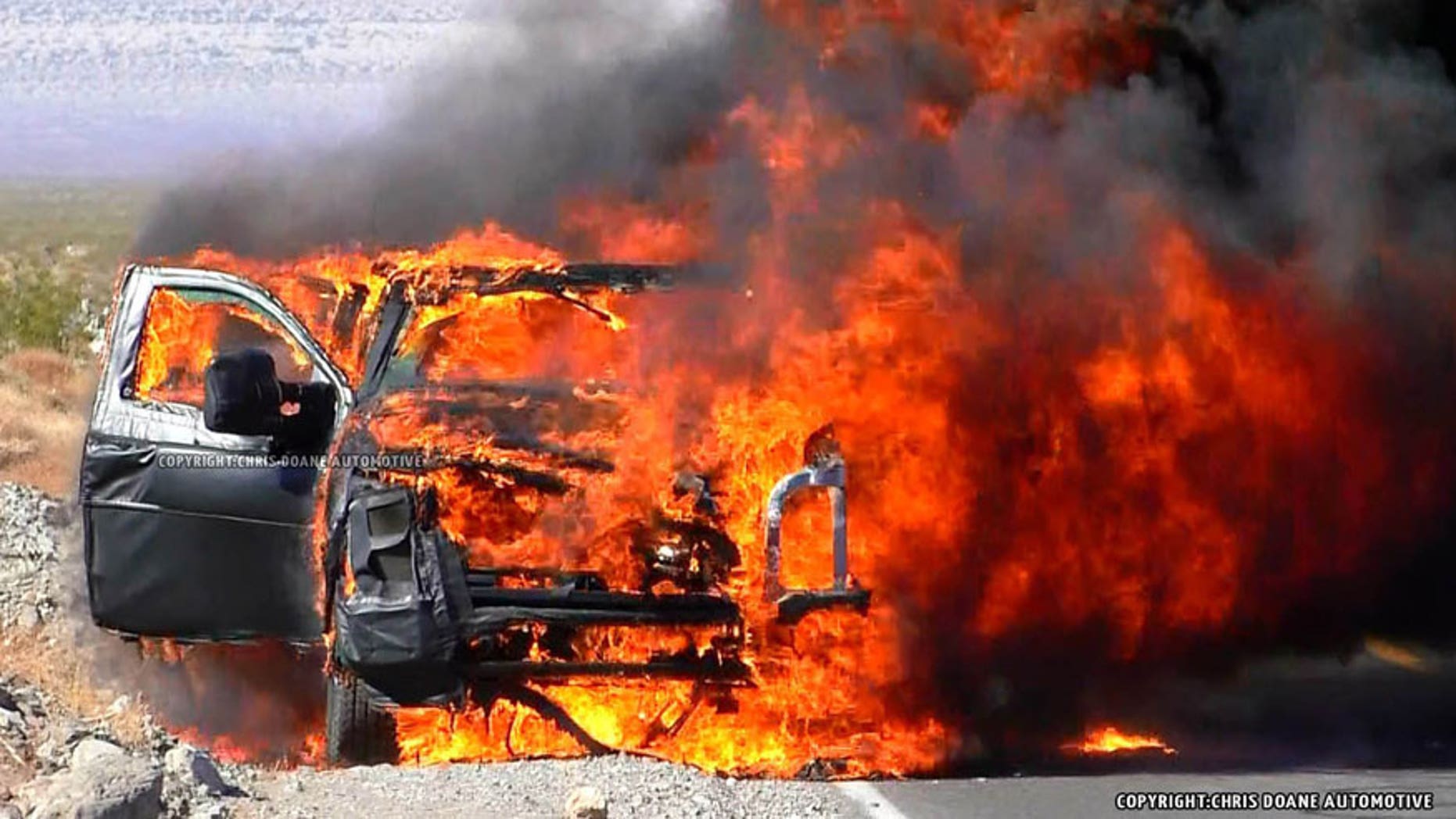 A prototype Ford pickup caught fire and burned to the ground a few weeks ago, possibly revealing a big secret about the next generation F-Series Super Duty truck in the process.
An automotive spy photographer was on the scene in California when a fire broke out in the driver's side front wheel well of the heavily camouflaged vehicle believed to be the 2017 F-Series Super Duty, which was ironically towing a trailer with a water tank mounted to it.
The driver promptly pulled over to the side of the road and all of the passengers got out safely, but within three minutes the entire truck was engulfed in flames.
The cause of the fire is still unknown, but a Ford spokesperson confirmed to FoxNews.com that "while testing an experimental vehicle in Death Valley, there was a fire. We are investigating."
No one was injured during the incident, but after 21 minutes and several explosions the fire was out and the only things left were the truck's frame, engine block, and blobs of melted aluminum.
The last of those apparently confirms an industry rumor that the next F-Series Super Duty will join the upcoming 2015 F-150 in using lightweight aluminum bodywork, a radical change for the segment.
Although Ford has not yet confirmed it, the new Super Duty F-Series is expected to hit the road in 2016.