Fire engulfs Ferrari left in parking lot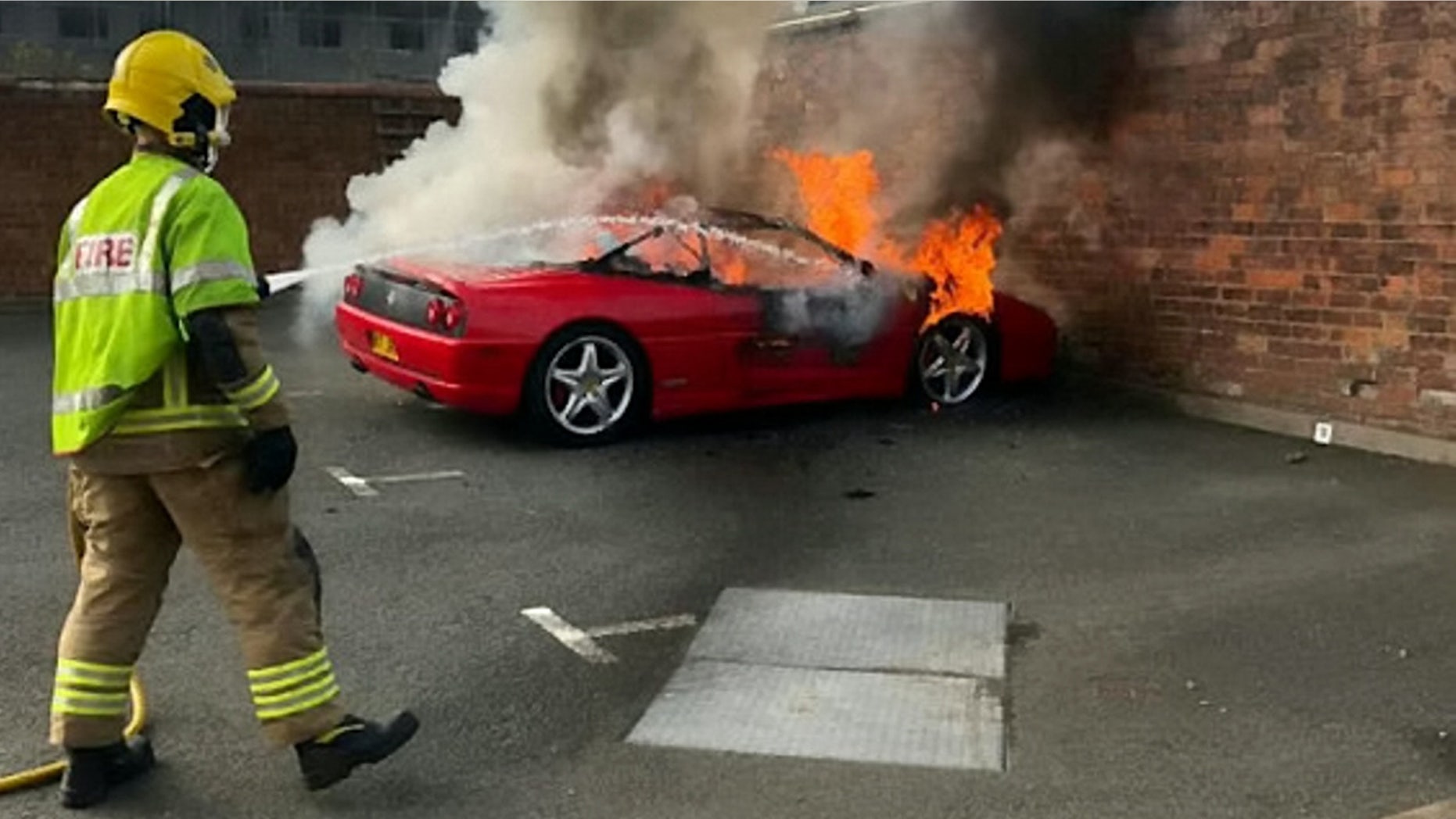 A Ferrari mysteriously burst into flames while parked in a lot on Thursday and burned to a crisp as firefighters worked to put out the blaze.
Emergency crews said the 20-year-old 355 Spider was engulfed in flames when they arrived on the scene near the train station in Leamington Spa, U.K, SWNS reported.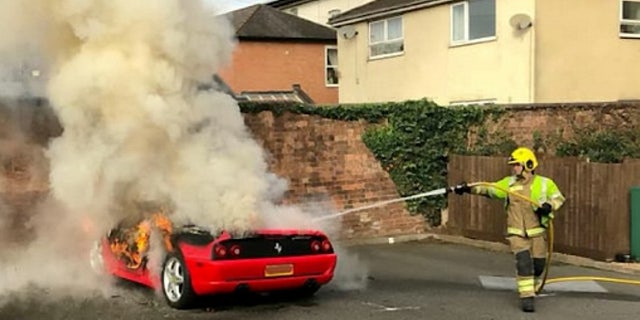 A breathing apparatus was needed to get close to the red convertible, which had thick smoke billowing out of it.
Oddly, photos indicate that the front end of the mid-engine convertible suffered the most damage from the inferno, although it is not yet clear what ignited it.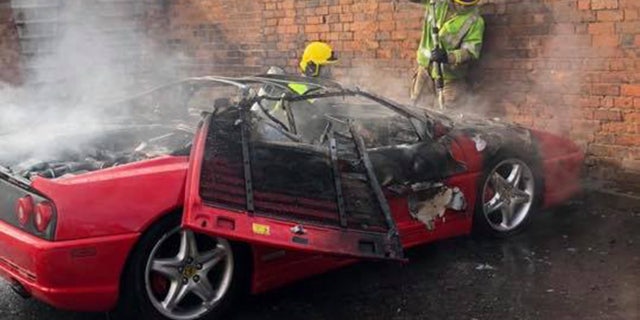 No one was with the car or injured in the incident which is now being investigated by police.