Fiat builds a monster truck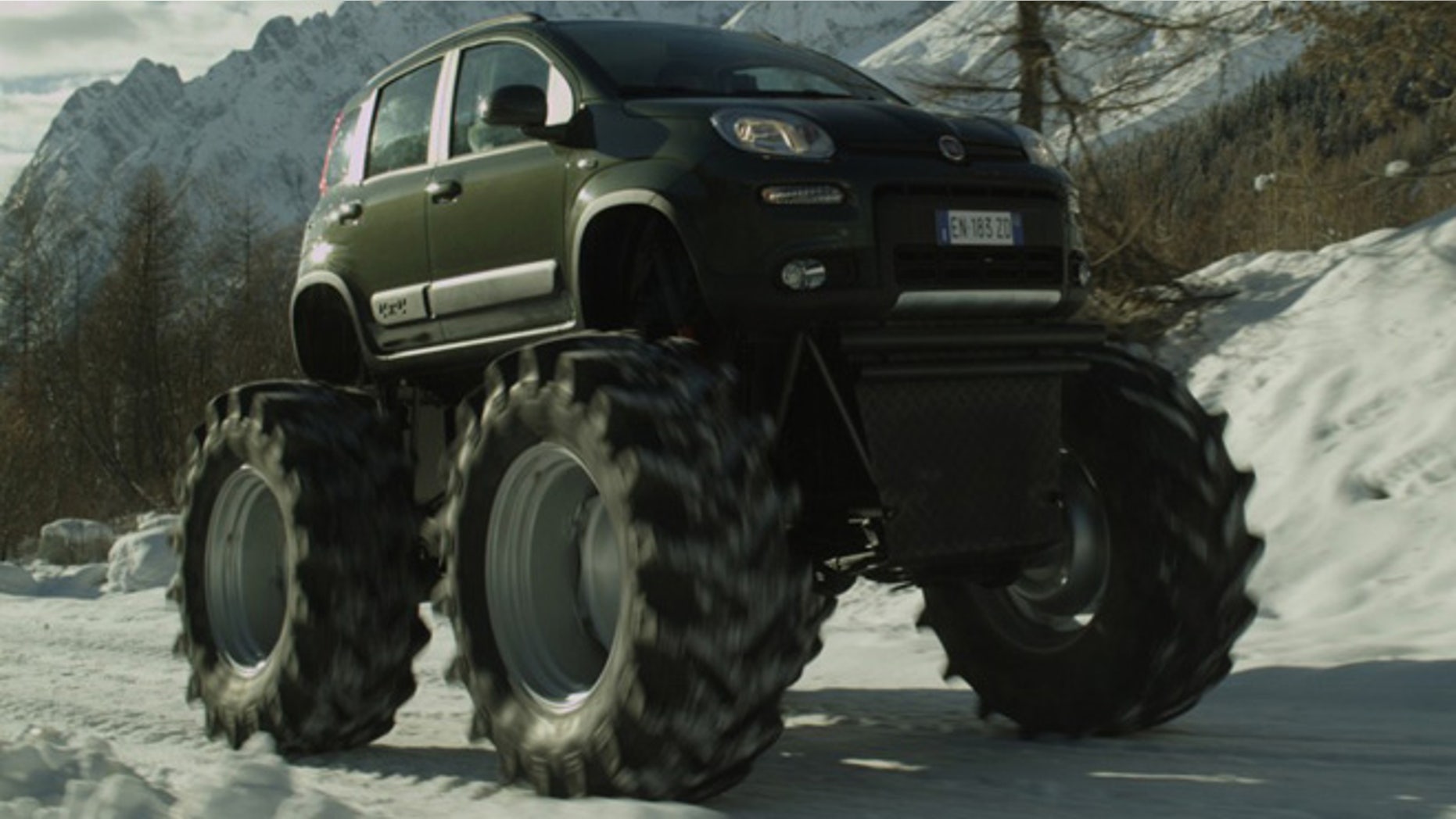 Chrysler's new parent company Fiat has unveiled its first Jeep-based vehicle, and it's a beast.
The Fiat "Bigfoot" is a 13-foot-tall truck was created by combining the Italian company's Panda subcompact car and a Jeep CJ7 4200 floor panel, according to InsideLine.com.
It's not for sale, for better or worse, just a prop for an upcoming commercial highlighting the Panda 4x4's off-road prowess, which we're guessing is slightly exaggerated in the spot.
But the best part is that the creation really works, so there's hope for all of you Monster Jam fans out there that it could one day visit an arena near you.
Perhaps they can use it to promote the Fiat-based Jeep Compass replacement on the way next year.