Fiat 500 crossover teased, Jeep version to follow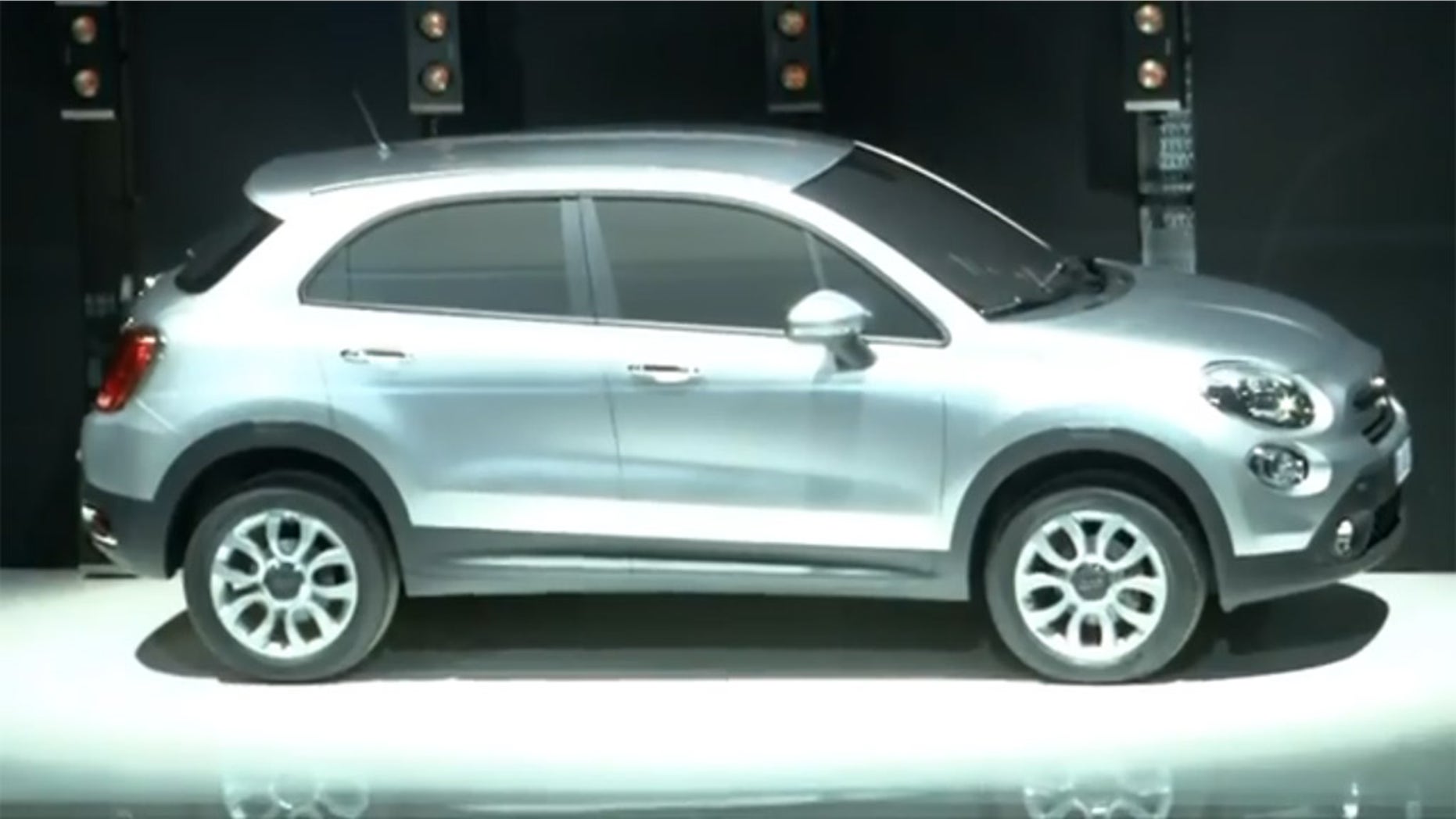 The Fiat 500L compact MPV unveiled at March's Geneva Motor Show won't be hitting showrooms until early next year but already we have the first image and details of another new Fiat 500 variant, the Fiat 500X, which is also due in showrooms sometime next year.

The compact crossover made a surprise appearance at a recent event surrounding the launch of the 500L in the Italian market.
It was revealed for just a few seconds but fortunately the guys at OmniAuto were able to capture the brief appearance on camera.  

The sole image of the 500X reveals a fairly conventional hatchback design but with a tall ride height and protective cladding providing a more rugged look.

In Europe the vehicle will serve as the replacement for the Fiat Sedici but back in the U.S. it will be the latest entry in the burgeoning compact crossover market that will soon include the Buick Encore, Ford EcoSport and MINI Cooper Countryman.

More 500 variants planned

The 500X will be the fifth addition to the Fiat 500 family, joining the regular 500 three-door hatch, 500C convertible, 500L MPV and sporty 500 Abarth. Further down the track we will also be seeing the battery-powered 500 'Elettra' model, which is currently testing at locations across the U.S.
Test Drive: 2012 Fiat 500 Abarth

Production of the 500X, meanwhile, is expected to take place at Fiat's plant in Mirafiori, Turin, the same site where the 500L is built. It will be around 13.7 feet in length, making it the biggest of the 500 family. Both front and all-wheel drive versions are expected.

As for engines, the European lineup will initially comprise two gasoline units (TwinAir and 1.4-liter) and a turbodiesel unit (1.3 MultiJet II). American versions will likely come exclusively with the 1.4-liter MultiAir unit, possibly with more power than the 101 horsepower and 98 pound-feet of torque found in the 500, though.

500X to spawn new model for Jeep

The 500X will be a crucial model for the entire Fiat-Chrysler empire as it will also be used as the basis for a similar compact crossover from Jeep due in late 2013 or early 2014. To differentiate the two, the compact Jeep will be trail-rated and come packed with premium features.
Click here for more auto news from MotorAuthority