Ferrari to build limited run of 209 LaFerrari Apertas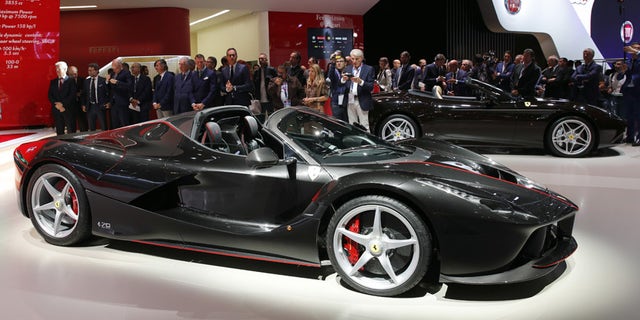 Ferrari is turning 70, and to celebrate that milestone the Italian supercar maker is building a limited run of 209 LaFerrari Apertas, the first of which was presented Thursday at the 2016 Paris Auto Show. The Aperta is the droptop version of the brand's hybrid hypercar launched in 2013, and it promises performance on par with the coupe.
But why 209? Well, Ferrari is building 200 for customers and nine to use in its 60-country tour to highlight the worldwide appeal of the Prancing Horse. Of course, those 200 cars are sold out.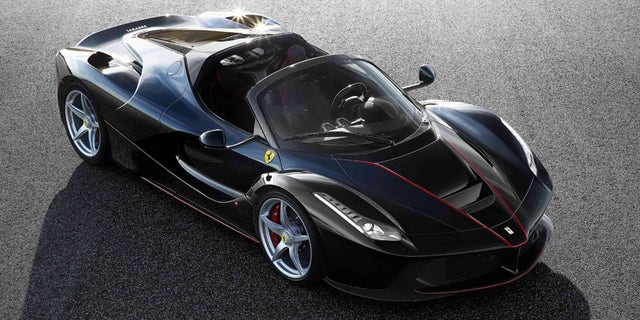 Ferrari is first and foremost a performance car builder, and therefore the Aperta has to perform like the coupe. With that in mind, Ferrari says it strengthened the droptop's structure to match the torsional rigidity of the coupe. That meant redesigning the butterfly doors and modifications to the geometry of the wheel arches and the car's flanks.
The aerodynamics were also tweaked to match the downforce of the coupe with the top open and the windows up. For open-top interior comfort, Ferrari added an integrated wind-stop on the parcel shelf and redirected the radiators' airflow under the car to prevent it from heating the interior.
Of course, the top came off as well. In its place Ferrari provides a standard soft top or an optional removable carbon fiber hard top.
Ferrari says the control software has been optimized for the hybrid powertrain, though the hardware is the same as that of the coupe. It consists of a 6.3-liter V-12, a pair of electric motors, and a 7-speed dual-clutch transmission. One of the motors helps the V-12 power the rear wheels and recovers energy under braking, while the other spends most of its time as a generator, drawing its power from the V-12 and ensuring the batteries have a minimum level of charge. The combined output is a whopping 950 horsepower.
All that power means the LaFerrari Aperta will accelerate from 0 to 62 mph in less than 3 seconds and from 0 to 124 mph in 7.1 seconds, and reach of top speed of more than 217 mph.
Ferrari also used the Paris auto show to introduce the V-8-equipped GTC4 Lusso T. For more from the show, head to Motor Authority's dedicated hub.