Ferrari-driving 137 mph Iowa speeder had the worst excuse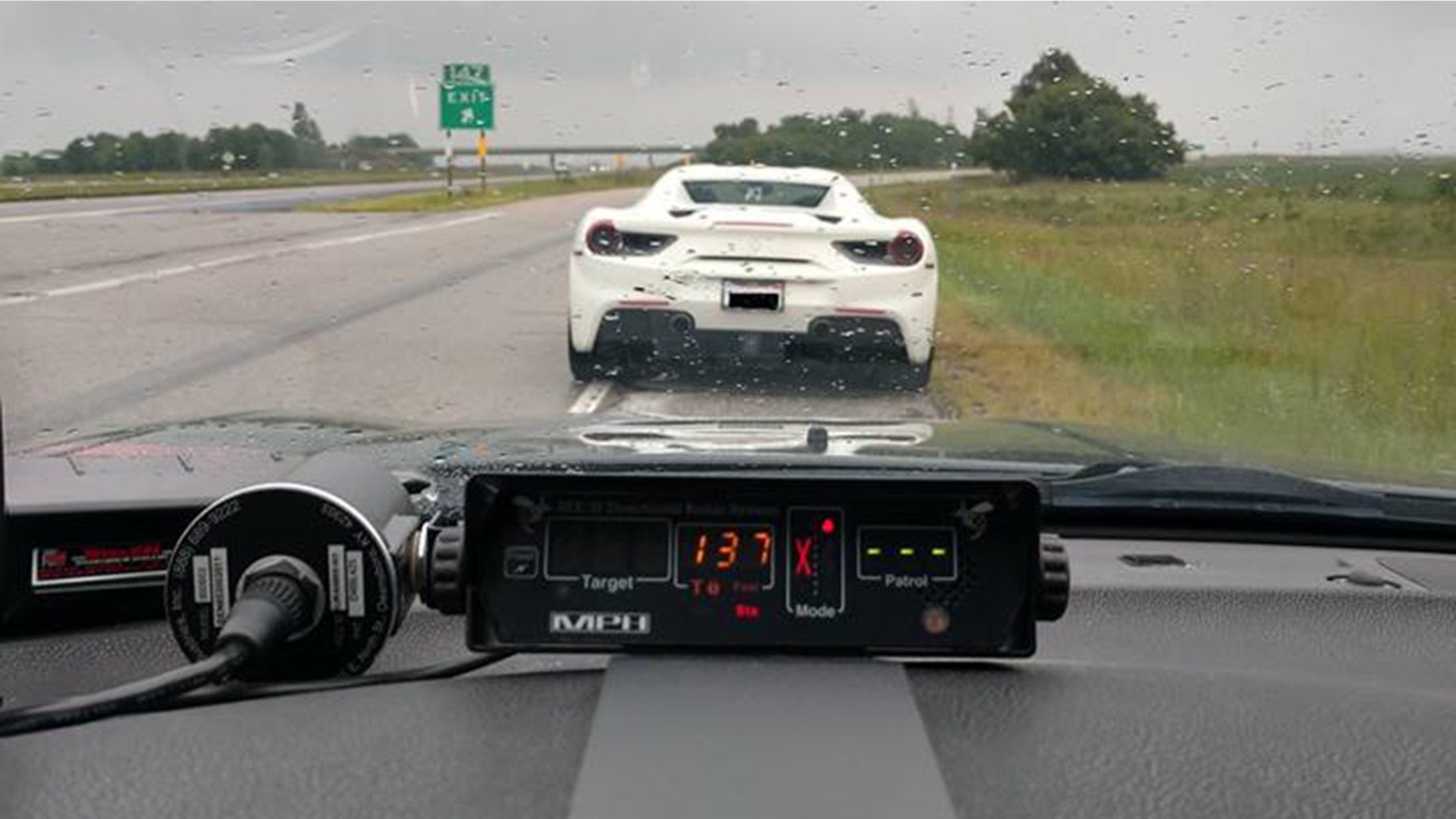 Iowa is known for its wide open spaces, but that doesn't mean you can drive your Ferrari wide open through them.
The Iowa State Patrol posted a photo to Facebook on Monday of a white Ferrari 488 Spider that was pulled over doing 137 mph near Mason City.
But the driver had an excuse!
Just not a good one.
She told the officer that she thought she was going 100 mph.
"Not a great idea to drive this fast in the rain," the patrol wrote.
The 488 Spider has a 660 hp twin-turbocharged V8 and a top speed of 202 mph.
FOLLOW FOX NEWS AUTOS ON FACEBOOK FOR MORE
The exact stretch of road the violation occured on was not revealed, but at Iowa's highest highway limit of 70 mph, the driver's fine for the indicated speed would be $335.
At least she had the top of the convertible car closed in the rain.
POLICE ARREST 198 MPH 'HELLCAT' SPEEDER SEEN IN FACEBOOK VIDEO