Ferrari 458 Speciale A (Aperta) revealed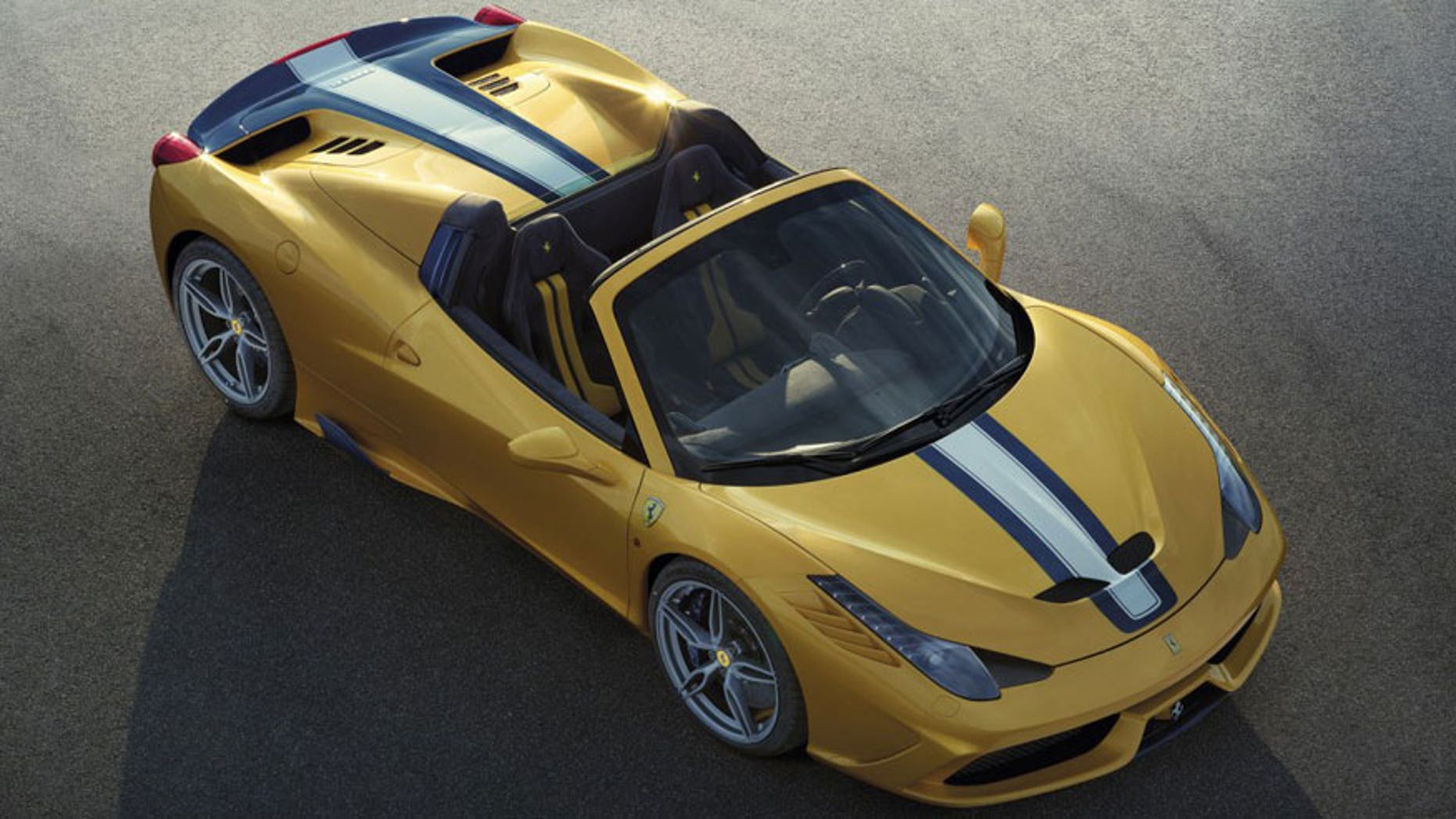 The convertible version of Ferrari's hardcore 458 Speciale has been revealed, and it's called the 458 Speciale A. The A is for the Italian word Aperta, roughly translating to "open," and the production run for this latest Prancing Horse will be just 499 units.

As expected, the 458 Speciale A makes its world debut on October 2 at the 2014 Paris Auto Show. It is expected to be the last variant of the 458 line before an updated version, most likely with a turbocharged V-8 engine, is introduced at the 2015 Geneva Motor Show next March.

That would make the 458 Speciale A quite the collectible, as it would mean it's the last Ferrari road car powered by a naturally aspirated V-8. The car's engine alone is a masterpiece: its 4.5 liters of displacement is good for 597 horsepower at a screaming 9,000 rpm and 398 pound-feet of torque delivered at 6,000 rpm. That equates to roughly 133 horsepower per liter and means the 458 Speciale A's engine, like the unit in the 458 Speciale coupe, is the most powerful naturally aspirated V-8 ever launched in a Ferrari road car.

On the road, this translates to 0-62 mph acceleration in 3.0 seconds flat and a lap of Ferrari's Fiorano test track in just 1:23.5. That lap time is the same as that of the 458 Speciale coupe, a whole 1.5 seconds faster than the 458 Italia, and just half of a second off the pace of the V-12-powered F12 Berlinetta.

Key to its performance is a host of aerodynamic features (Ferrari boasts the 458 Speciale A is its most aerodynamic convertible ever), a rigid chassis and the innovative Side Slip Angle Control system which optimizes both torque from the engine and torque distribution between the two rear wheels (via braking) to improve handling.

The roof system, meanwhile, matches the one on the 458 Spider. It's a retractable aluminum roof that needs just 14 seconds to go up or down. Incredibly, the weight difference between the 458 Speciale A and its coupe cousin is just 110 pounds.

The 458 Speciale A is being introduced in a unique triple-layer yellow livery with a Blu Nart and Bianco Avus central stripe as well as five-spoke forged wheels in Grigio Corsa. A similar theme is featured in the interior, with blue carbon fiber, seats in Alcantara and special molded door panels all adding a special touch.