Ferrari 250 GTO to be auctioned off at The Quail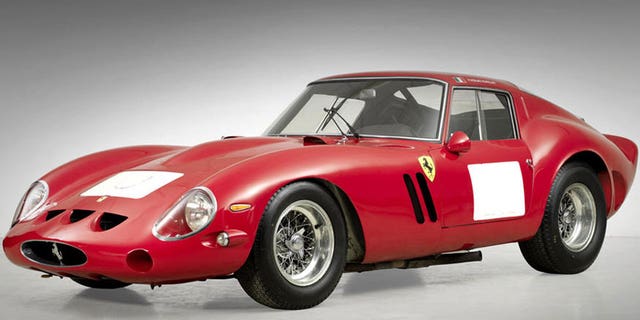 We may see a new car receive the world's most expensive title at this year's The Quail, A Motorsports Gathering event on August 15, as a 1962 Ferrari 250 GTO is going under the hammer. Another 250 GTO sold for a staggering $52 million just last year, and the car coming up for sale next month could see that figure surpassed given the current mania in classic cars—only last weekend a 1954 Ferrari 375-Plus sold for $18.3 million, and the 250 GTO is a much, much more desirable vehicle in the world of collectors.

The 250 GTO coming up for sale is the car with chassis #3851 GT. It was the 19th 250 GTO to be built, out of a 39-car run, and it has been in the one family's care for no fewer than 49 years from 1965 until now. It will be sold by auction house Bonhams—at no reserve.

The car left the factory in September of 1962 and was delivered to the leading French racing driver Jo Schlesser, to be co-driven by himself and French ski Champion Henri Oreiller in the 1962 Tour de France. The pair challenged for victory and finished an honorable second overall.
The car was then crashed during a race at Montlhery Autodrome, just south of Paris, but was repaired and sold to gentleman driver Paolo Colombo the next year. It was then sold two more times, ending up in 1965 with Fabrizio Violati who said he saved the car from the scrapheap. Violati drove it right into the 2000s after which he chose to leave it in the hands of the Maranello Rosso Museum.

Power in the original 250 GTO came from a 4.0-liter V-12 engine rated at approximately 300 horsepower.

As mentioned, the car will go up for sale on August 15 at The Quail, A Motorsports Gathering, which precedes the Pebble Beach Concours d'Elegance. Other highlights from the auction are a 1936 Rolls-Royce Phantom III Sports 4-Seater , 1954 Mercedes-Benz 300SL, 1966 Ferrari 275 GTB and a 1973 Ferrari 365GTS/4 Daytona Spider.