Fence-climbing NASCAR fan's birthday wish didn't come true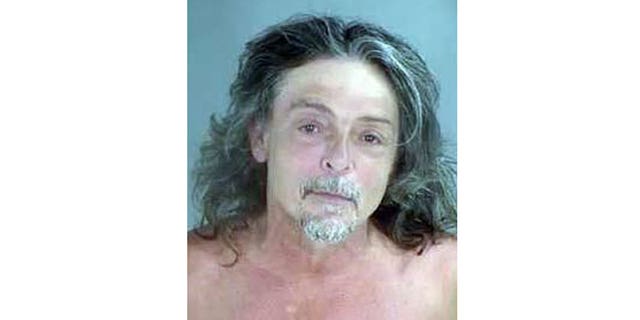 A shirtless NASCAR fan that caused a ruckus by climbing the catch fence during this past weekend's race in Richmond, Virginia, didn't exactly get what he was after.
53-year-old James Richard Dennis told Henrico County police that he pulled the stunt because it was his birthday and he wanted to be on national TV, the News and Advance reports.
Dennis climbed to the top of the Turn 4 fence at Richmond International Speedway on lap 330 of the 400 lap race, causing the race to be yellow flagged until he could be brought down safely.
Unfortunately for him, as is often the case when this sort of thing happens during a sporting event, broadcaster ABC kept the cameras off him to avoid encouraging other people to do the same, but a few videos of the incident shot by spectators did eventually get posted to social media.
Dennis was arrested and charged with public intoxication and disorderly conduct. After his release he told WTVR, "I am deeply in regret of what I did. I want to apologize to everyone. It was just stupid."
"I got hung up in the moment. Cool race. I guess we never grow up," he said.