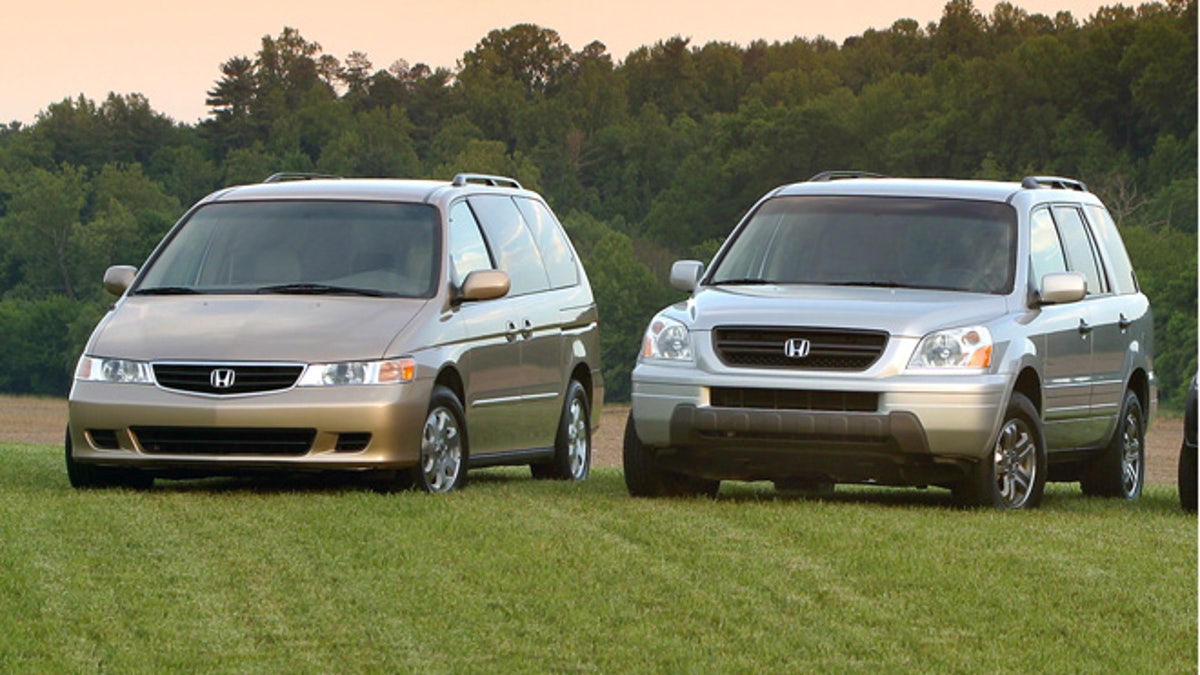 U.S. safety regulators are investigating complaints that Honda Odyssey Minivans and Pilot SUVs can roll away after drivers remove the ignition key.
The probe by the National Highway Traffic Safety Administration affects more than 577,000 vehicles from the 2003 and 2004 model years that have automatic transmissions.
The mechanism that locks the key in the ignition can fail. When that happens, drivers of the vans and SUVs are able to remove keys without shifting into park. Some have left the vehicles, and the vans or SUVs have rolled off unexpectedly.
Owners have filed 43 complaints with NHTSA, including 16 that resulted in crashes. Two people reported injuries.
In the most serious case, a driver reported a broken leg after being run over by his 2003 Odyssey. He parked the van in a sloped driveway. As he left it, the van started rolling backward, and the driver tripped while trying to stop it.
"My left leg was run over by the front left tire. I had an open fracture of my fibula (lower leg bone) and crush injuries on my shin area," the driver reported.
Another driver complained that a Honda rolled 600 feet before hitting a retaining wall, while another rolled two blocks and hit a mailbox, according to documents filed Friday on NHTSA's website.
NHTSA does not identify drivers who file complaints.
There is no fix for the problem yet. The safety agency will try to find out if the problem happens enough to warrant a recall.
A Honda spokesman said he was checking into the issue.