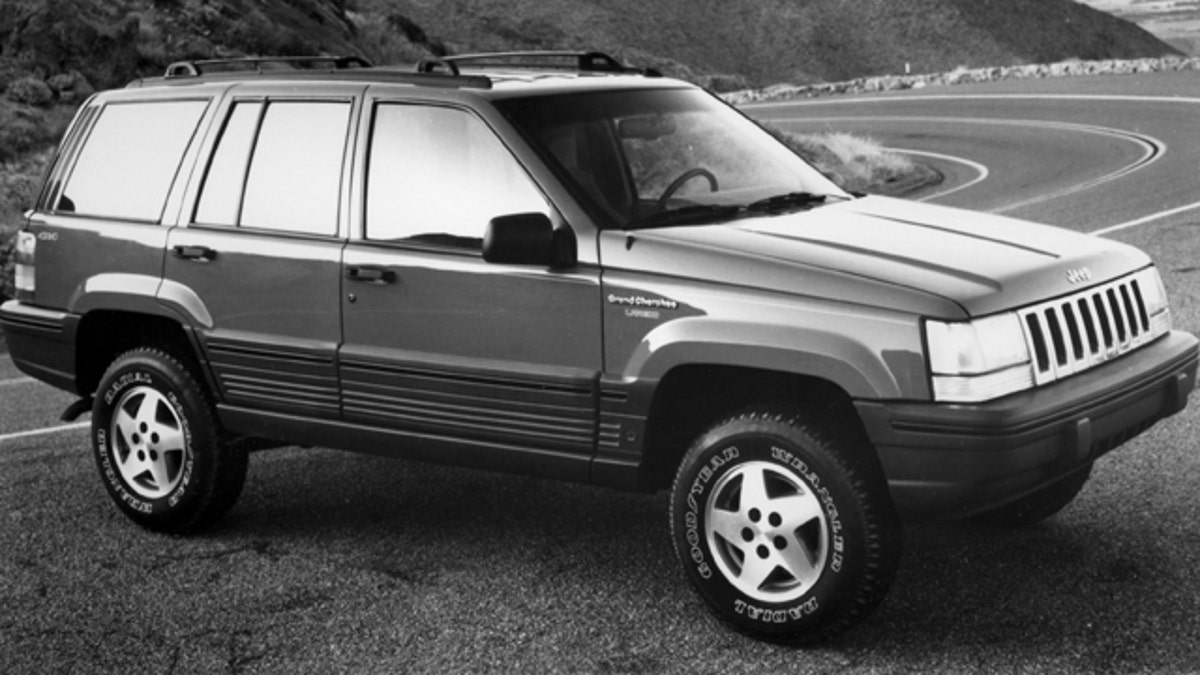 The National Highway Traffic Safety Administration (NHTSA) is investigating a fatal accident that took place in Florida as part of an ongoing probe into a potential fire hazard caused by the design of the 1993-2004 Jeep Grand Cherokee, the New York Times' Wheels blog reports.
The Nov. 16th incident took place on Interstate 4 near Lake Mary, Fla., where a 2002 Mercury Mountaineer SUV travelling at 65 mph rear-ended a 1997 Grand Cherokee that had apparently slowed along with the traffic in front of it. The collision, which also involved two other cars, led to a fire that engulfed the Jeep, causing critical injuries to the driver and killing a 24-year-old passenger on board. The ensuing conflagration was so severe that it required a section of the highway to be resurfaced. A NHTSA representative tells the news outlet that it now plans to inspect the Jeep.
The Grand Cherokee came under scrutiny in 2009 when the Center for Auto Safety filed a petition with NHTSA claiming that the placement of the gas tank in the vehicle, between the bumper and rear axle, made it susceptible to damage that could lead to a fire. The agency officially opened an investigation into the matter in August 2010.
Of the nearly 3,000 people that have been fatally injured over the years in accidents involving the model in question, NHTSA says that 55 were the result of crashes where fire was "the most harmful event," according to the Detroit News.
Chrysler says that it is fully cooperating with the ongoing probe, but that its own investigation has so far found that "rear impacts resulting in a fire occur no more often in 1993 – 2004 Jeep Grand Cherokee vehicles than in peer vehicles and the 1993 – 2004 Jeep Grand Cherokee vehicles are at no greater risk of exposure to fire in rear end collisions than peer vehicles."
In 2005 the design of the Grand Cherokee was modified, moving the gas tank in front of the rear axle in order to accommodate spare tire carrier, not as a result of a suspected design defect, according to Chrysler.