Feds banning sale of Autopilot Buddy device that enables hands-free Tesla operation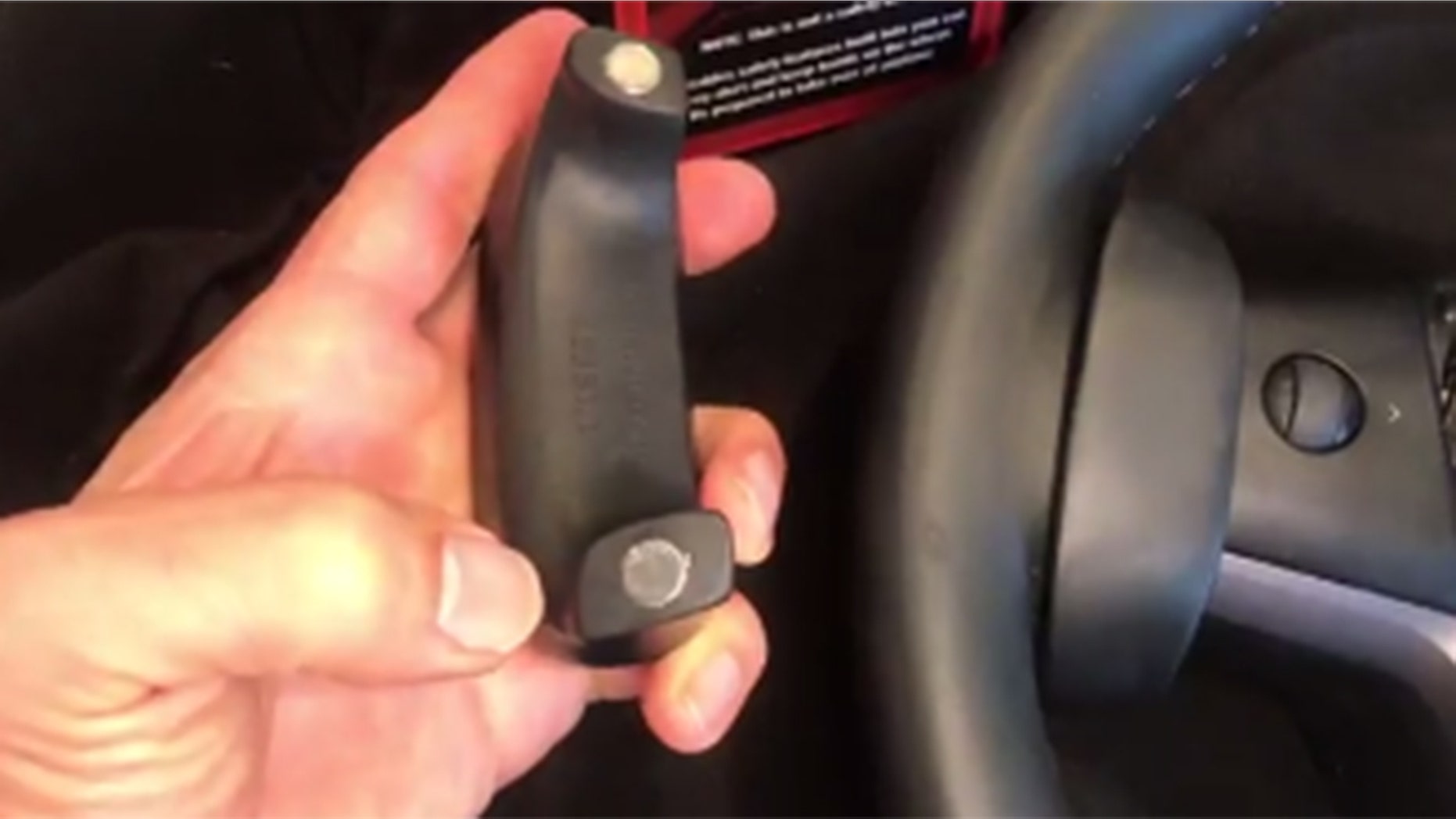 The National Highway Traffic Safety Association (NHTSA) is cracking down on a device that was designed to trick Tesla's semi-autonomous Autopilot feature into thinking a driver is paying attention, in order to extend the amount of time that it will operate without anyone touching the steering wheel.
NHTSA announced on Tuesday that it has sent a cease and desist letter to the makers of Autopilot Buddy, and has given the company until June 29 to end sales and distribution of the $199 product.
The device is a two-piece weighted hoop with magnets that wraps around a steering wheel spoke and registers with the car's sensors as a hand on the wheel. Autopilot is programmed to disengage after a short period of time if the driver is not touching the wheel and ignores a series of alerts to take control. The feature was active during at least two fatal car crashes in the United States where the driver did not have his hands on the wheel at the time of a collision.
"A product intended to circumvent motor vehicle safety and driver attentiveness is unacceptable," NHTSA Deputy Administrator Heidi King wrote in a press release. "By preventing the safety system from warning the driver to return their hands to the wheel, this product disables an important safeguard, and could put customers and other road users at risk."
The company behind Autopilot Buddy, Dolder, Falco and Reese Partners LLC, is partly owned by motorcycle endurance rider Carl Reese, who has complained on Twitter about the frequency of the "nags" that the Autopilot subjects drivers to.
The Autopilot Buddy website has a disclaimer posted on it that says the product it is "for track use only" and includes an informed consent clause that says that customers agree to not hold the company liable for any accidents, but that hasn't swayed NHTSA.
Dolder, Falco and Reese Partners LLC have not yet commented on the NHTSA action.