Father hopes photos of daughter almost killed joyriding in stolen car will save lives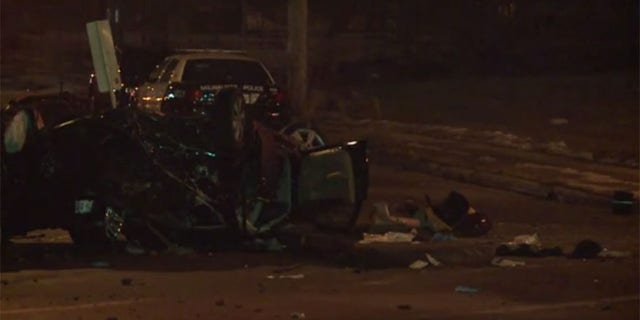 The father of a Milwaukee teen who was severely injured when she was thrown from a stolen car she was riding in is sharing heartbreaking photos of her in a hospital bed to send a message to other parents and teens in the city, where joyriding in so-called 'stollies' has become a huge problem in recent years.
"Laceration to her spleen, to her kidney. She has a fractured vertebrae in her neck, and she has three fractures in her pelvis area where they have to go in and do surgery," Howard Harris told Fox6 News.
The 15-year-old girl and two accomplices had reportedly carjacked the Lexus sedan outside a car wash on Sunday night, and were pursued by police who located the vehicle. The driver then lost control of the car and ran into a utility pole and two other vehicles, one with a mother and her two sons inside who were not injured.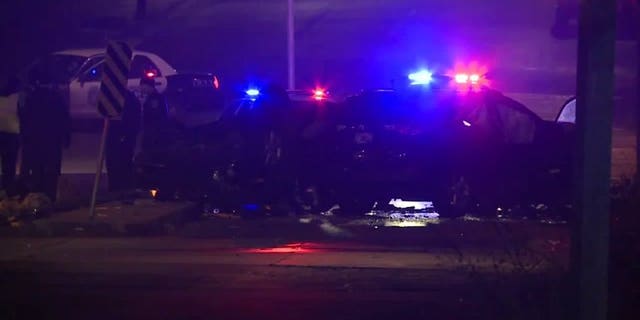 Harris says the driver of the stolen car is in even worse shape than his daughter Qua'vana, however, and he's just thankful she's alive.
"It could have been a whole lot worse. I could have been one of those parents that was coming to identify my daughter instead of sitting in the room and watching her recover," Harris said.
There are hundreds of carjackings reported in the city each year, and the average age of the perpetrators has dropped from 40 in 2003 to just 18 last year, TMJ4 News reported earlier this year, and the term "stollies" has become a common way to describe stolen cars.
Mark Mertens, an administrator with the Delinquency and Court Services Division of the Milwaukee County Health and Human Services Department, told the outlet that the young culprits are "looking for status from their peers, looking for excitement, and so it seems to be a sort of a perfect storm for those youth."
"It's a high-risk, high-intensity situation, so it reinforces the type of thrill seeking that is also a part of adolescence," Mertens added.
Harris said his daughter comes from a strong home and just made a foolish mistake.
"I'm not mad at the guy that was driving the car. I'm not mad at my daughter. I'm just mad at the situation," Harris said.