Famous Batman impersonator killed in highway accident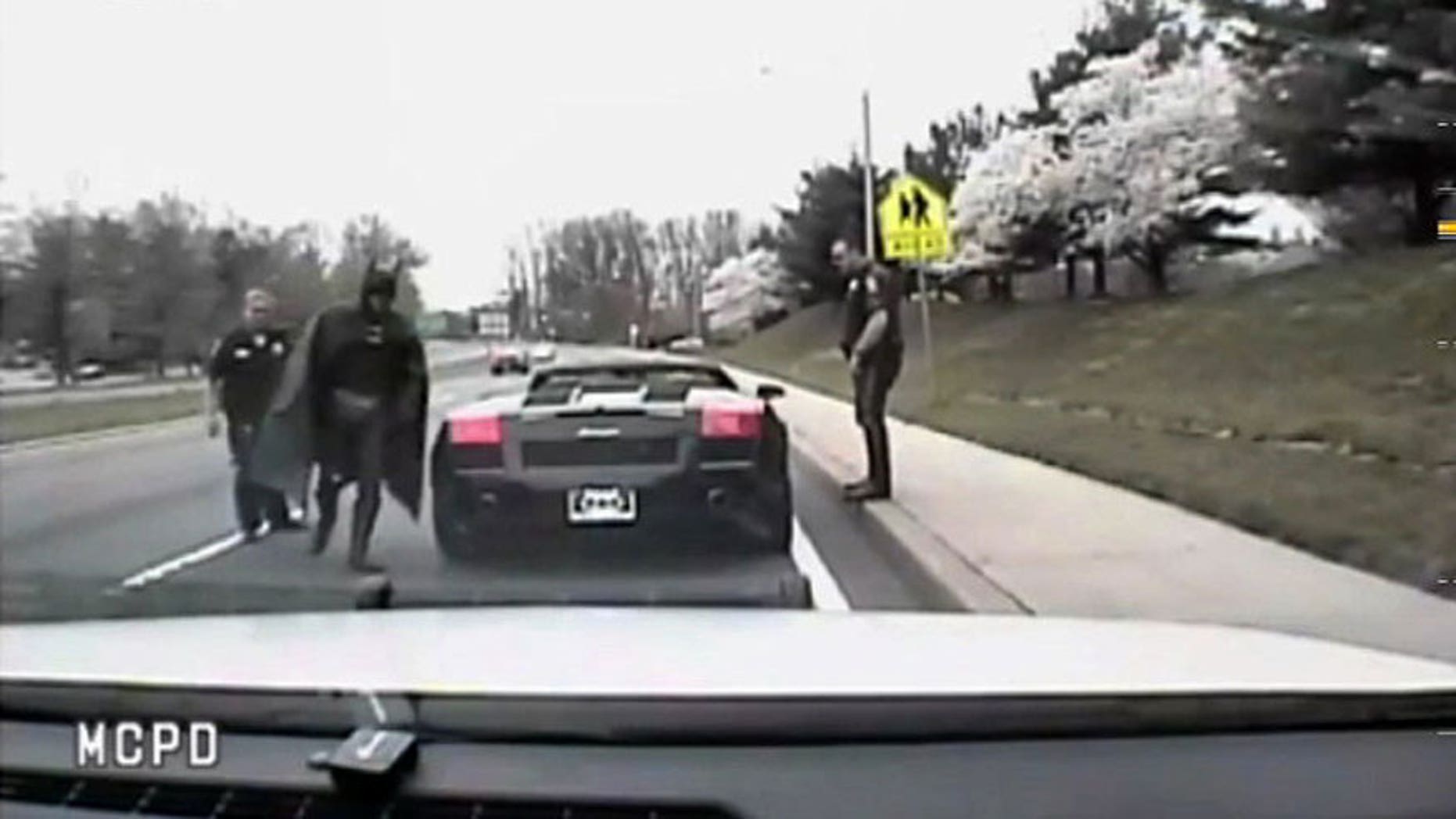 A famous Batman impersonator, who visited hospitalized children, has been killed in a highway crash on a Maryland highway.
Leonard Robinson, 51, was standing on the side of I-70, checking the engine of the Lamborghini Gallardo he had decorated with Batman logos, when he was hit by a Toyota Camry.
The driver of the Camry wasn't injured.
The crash occurred around 10:30 p.m. near the unincorporated community of Big Pool.
Robinson was known for traveling in costume to hospitals in the Baltimore-Washington area and gained national attention in 2012 when dashcam video surfaced of police pulling him over while he was driving his Batmobile.
The Washington Post reported in 2012 that Robinson spent more than $25,000 of his own money on Batman-related items every year, including toys, t-shirts and books he gave away to kids.
The Associated Press contributed to this report